The Birdcage
Photography by diffordsguide.com
Words by Simon Difford on 15-Apr-2015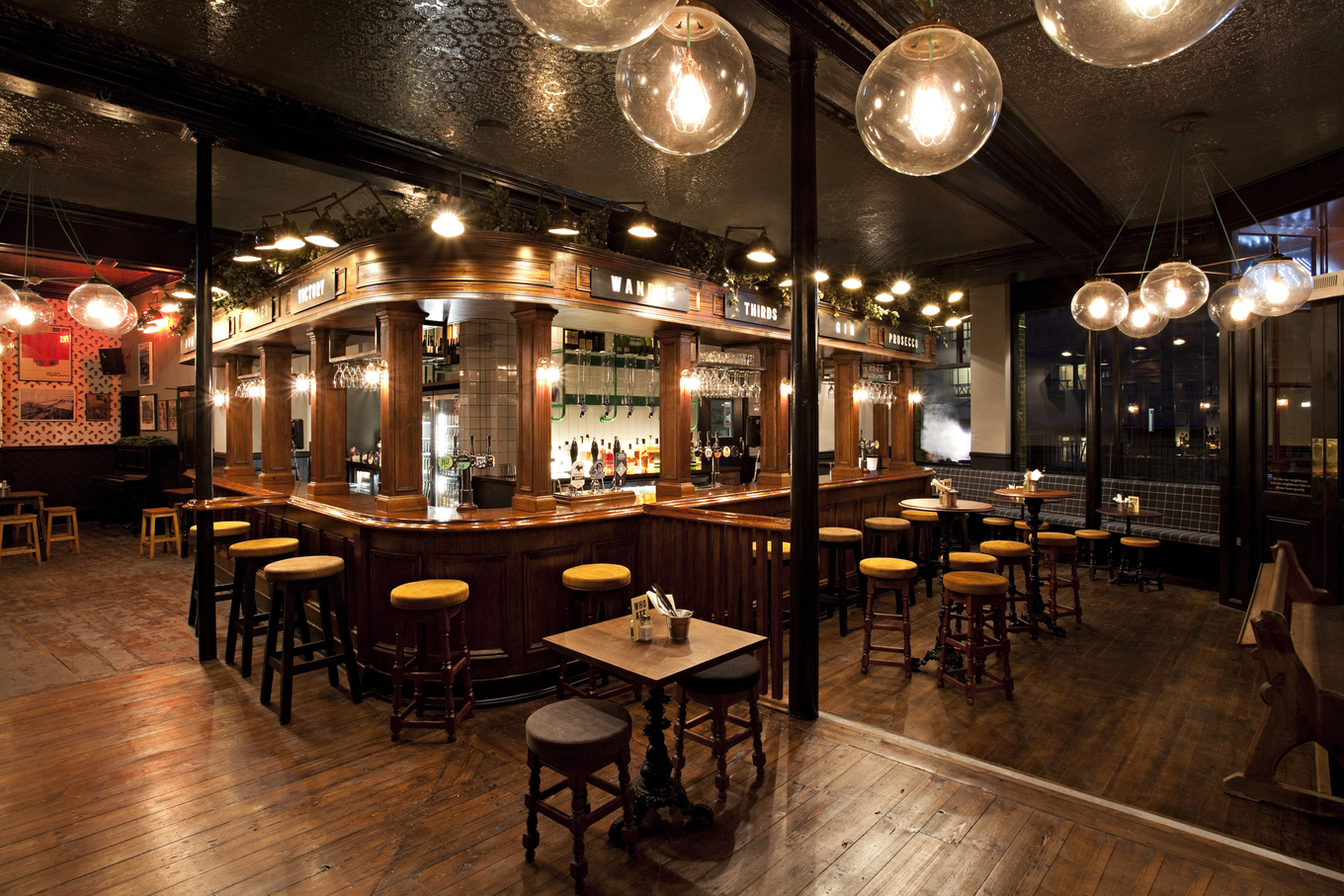 Address: 80 Columbia Road, (corner Gosset St), London, E2 7QB, United Kingdom
Tel: +44 (0)20 7739 5509
Email: birdcage@drafthouse.co.uk
Website: View bar's website
Hours: Mon-Thu 4pm-11pm, Fri noon-1am, Sat noon-1am, Sun 9am-10:30pm
Door: Open door
Style: Beer bar
Recommended for: Beer
Price guide: Middling
Food: Plates & dishes
Established: 2014
Owned by: Draft House Holding Limited

Review
As every Londoner knows, Columbia Road is famous for its Sunday morning flower market and the Birdcage is prominently positioned corner pub which marks where the market begins proper.
This 18 century east end boozer was formerly only of note for its prime Sunday location, but as the area has been propelled stratospherically upmarket by gentrification so Columbia Road has become a place to be pretty much every evening with restaurants and bars popping up on the flower street and in adjacent roads. Charlie McVeigh, founder of the Draft House chain knows a prime position when he sees one and following a sympathetic refurbishment in December 2014 he re-opened The Birdcage as yet another in his expanding chain of specialist beer bars.
Like other Draft House venues, The Birdcage offers an impressive selection of traditional cask, imported and craft brews. And befits its location the food offering at The Birdcage is pie & mash served with mushy pies and green liquor (non-Londoners might prefer gravy). The choice of pies is as impressive as they are tasty.