London Cocktail Club Bristol
London Cocktail Club Bristol
Photography by London Cocktail Club
Words by Difford's Guide on 19-Feb-2019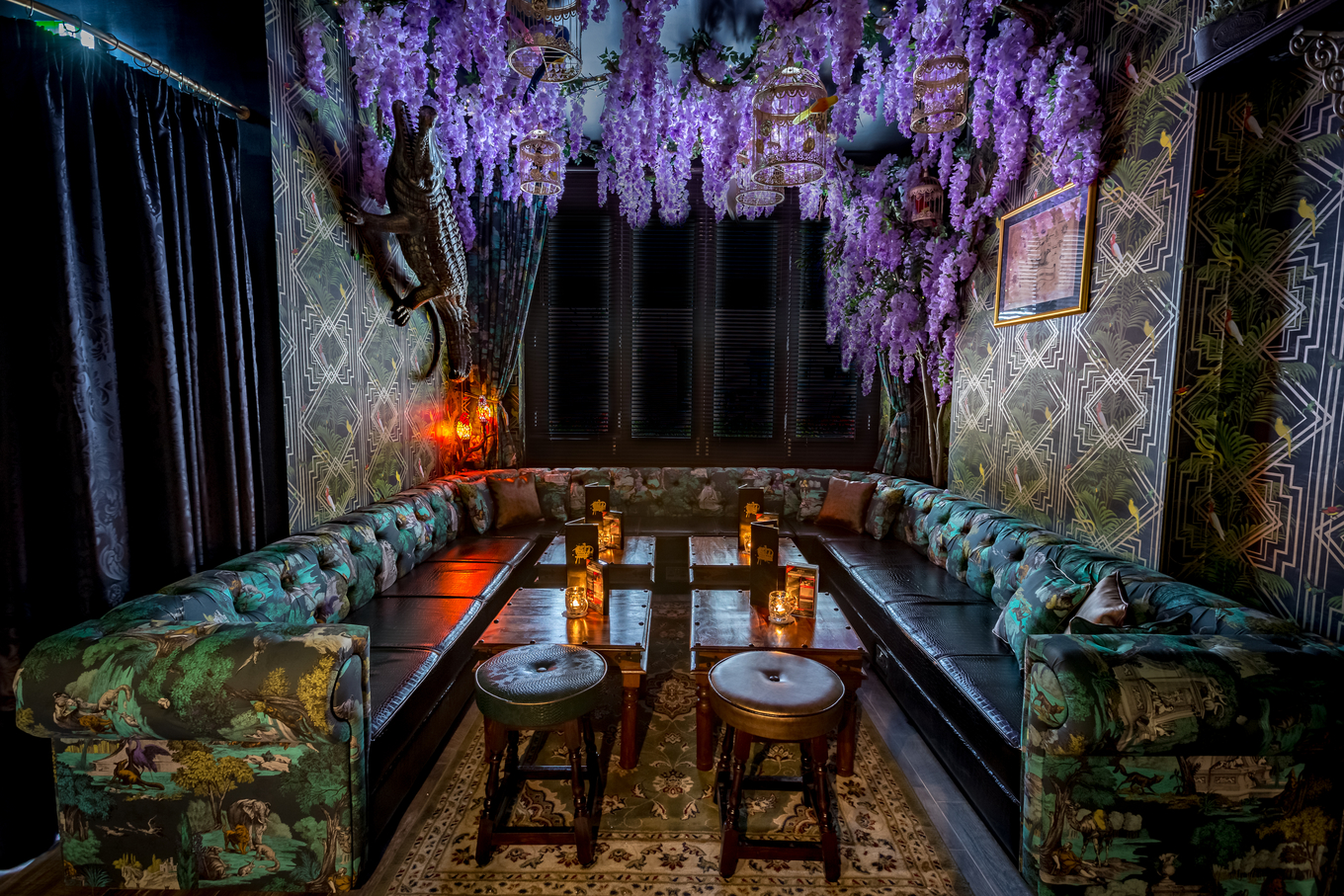 Address: 37 Triangle W, BS8 1ER, United Kingdom
Website: Not supplied
Style: Cocktail bar
Price guide: Middling

Review
A well-known staple in the London bar scene, the London Cocktail Club chain expanded to Bristol in 2018 and the venue has since established itself as a go-to party hangout.
London Cocktail Club is a good-time bar with a fun and extravagant décor adorned in flamboyant pink flamingos. Designed in homage to Peter Pan's Neverland, the bar finds inspiration from the classic fairy tale and calls to your inner child.
There's an open-door policy here. The doorway is covered in tropical foliage, a theme carried throughout the bar. Both small groups and parties are welcomed with large elaborate seating spaces and stools around the bar to accommodate. Wherever you choose to perch you'll spot the large crocodile resting on the wall in the front. Cherry blossom and canary cages hang from the ceiling, with decorative curtains framing both the front windows and entrance to the back seating area.
They have a great commercial menu filled with crowd-pleasing drinks. They're well-made although on the sweet side, but still very enjoyable. A Burt Reynolds comes complete with a peel off moustache on the glass – what more could you want from a party bar?