Product of:

Mexico
This 100% agave blanco tequila is unaged and is the original Herradura expression.
Review and Tasting
Sampled before 1st May 2011
Appearance:
Crystal clear, very pale straw-green hue.
Aroma:
A green nose with good agave notes and fermenting fruit, herbal vegetable aromas.
Taste:
Oily, spicy, slightly acidic palate with pronounced agave flavours and bursts of vanilla oak and citrus.
Aftertaste:
Slightly toasty finish with lasting fresh agave flavours. Spiced and full of character.
Product Information
Closure: Screw / Stelvin cap

More about Herradura Bianco
Tequila classifications, categories & classes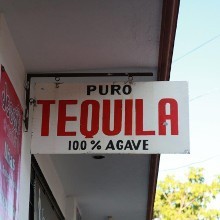 There are two main classifications of tequila, 'Mixto' and '100% Agave'. These two categories of tequila are further categorised according to whether or