Herradura Reposado tequila
Product of:

Mexico
Casa Herradura launched this reposado in 1974 and is considered by many to be the first commercial reposado tequila. This 100% agave tequila is aged for 11 months in American oak casks.
Review and Tasting
Sampled before 1st May 2011
Appearance:
Clear, light golden.
Aroma:
A nose of cider, boiled sweets, cinnamon, toffee apples, vanilla, marmalade and white wine vinegar.
Taste:
Full, caramel and vanilla rich palate, with hints of dark bitter chocolate, almond nutty notes, spiced with smoky cinnamon and black pepper.
Aftertaste:
Spicy, oily, slightly milky, walnut finish.
Product Information
Closure: Screw / Stelvin cap

More about Herradura Reposado tequila
Tequila classifications, categories & classes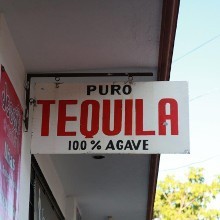 There are two main classifications of tequila, 'Mixto' and '100% Agave'. These two categories of tequila are further categorised according to whether or