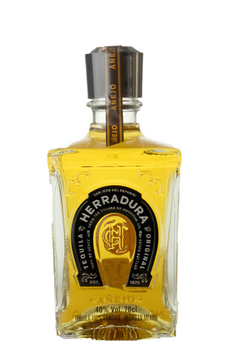 Product of:

Mexico
Many credit Herradura for kick starting the 'añejo' category when this product was launched in 1962. This 100% agave tequila is aged 24-25 months in ex-American whiskey casks, double the mandatory one-year period set for añejo tequilas.
Review and Tasting
Sampled before 1st May 2011
Appearance:
Clear, amber.
Aroma:
A nose of stewed vegetables, sweet banana, oiled leather, vanilla, caramel with oaky, nutty notes, olives in brine and subtle fruit maraschino cherry.
Taste:
Perfectly balanced palate. Vanilla rich oak, caramel, cinnamon spice, banana cake and dried fruit.
Aftertaste:
Generously spiced finish retains fruity, vanilla notes with the merest dusting of freshly ground black pepper.
Product Information
Closure: Screw / Stelvin cap

More about Herradura Añejo tequila
Tequila classifications, categories & classes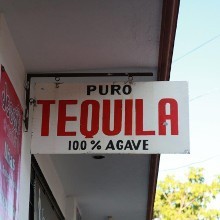 There are two main classifications of tequila, 'Mixto' and '100% Agave'. These two categories of tequila are further categorised according to whether or