Grand Marnier Cordon Rouge
Choose your preferred shop:
Product of:

France
Cordon Rouge (literally 'red ribbon') is the original Grand Marnier liqueur created in 1880 by Louis-Alexandre Marnier-Lapostolle and was first served at receptions given by Edward VII and Emperor Franz Joseph before becoming a favourite of the Russian Court.
Unlike other orange liqueurs, Grand Marnier Cordon Rouge is based on cognac, with eau-de-vie sourced from Cognac's best five regions. Indeed, cognac makes up 51% of the content and the blend of cognacs used have an average age of 3 years with some as old as 5 years. Many will also be surprised to find that Grand Marnier is relatively low in sugar when compared to many other liqueurs with 200 grams of sugar per litre.

The blended liqueur is matured in large oak vats for six months prior to bottling to allow the flavours to marry and round.
Review and Tasting
Sampled on 07/07/2015
Appearance:
Clear, topaz colour with gold and amber tones.
Aroma:
Zesty orange with light spice, dried fruit, leathery cognac and subtle floral violet.
Taste:
Silky palate bursts with zesty, juicy flavours and a bitter orange bite. Hints of luxury marmalade, cognac, candied orange zest, coffee, vanilla and subtle toffee notes.
Aftertaste:
Wonderfully long bitter orange marmalade and freshly cracked black pepper finish.
Overall:
Luxurious zesty bitter orange with rich honeyed mouthfeel. An almost regal liqueur.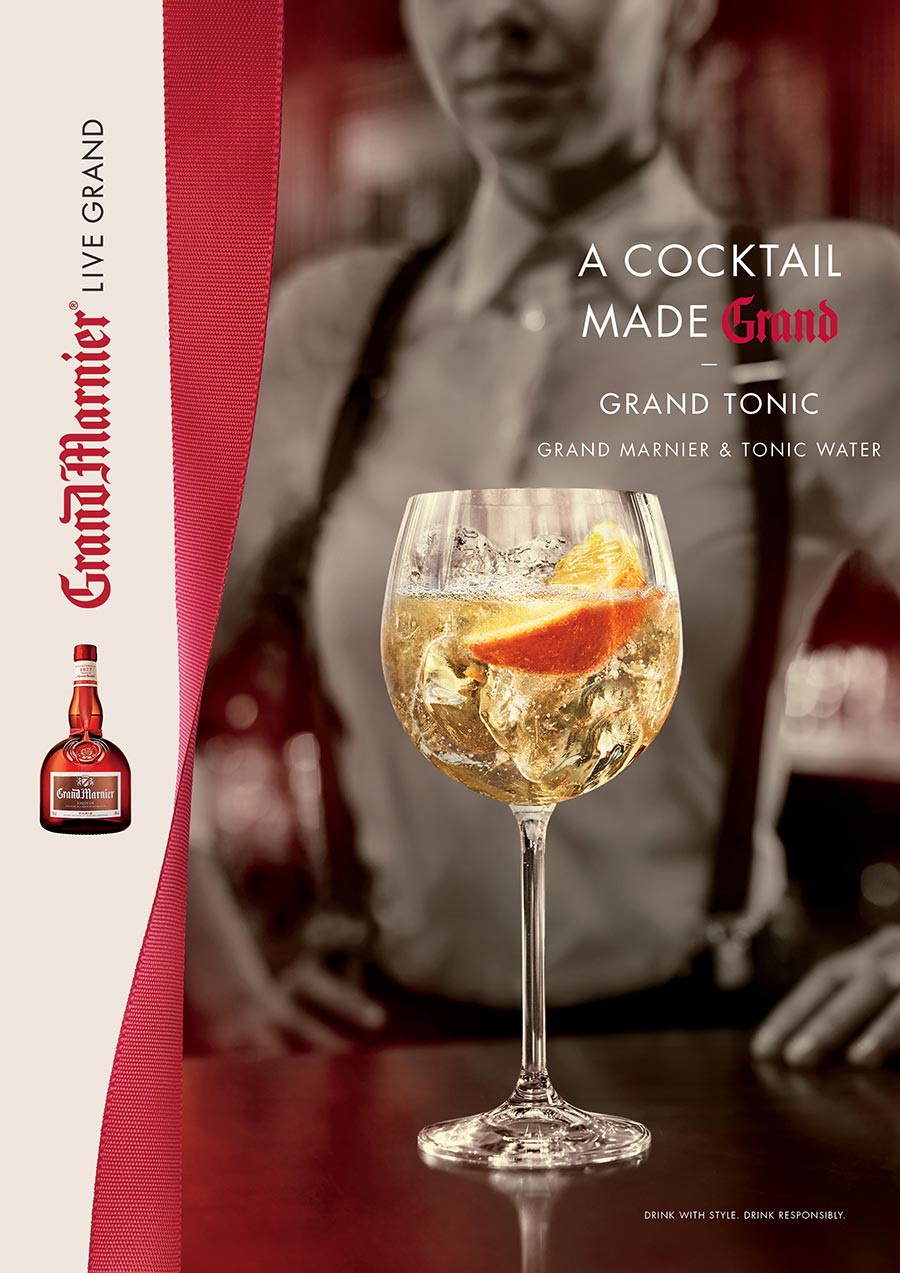 Choose your preferred shop:
Product Information
Size (ml): 700

More about Grand Marnier Cordon Rouge