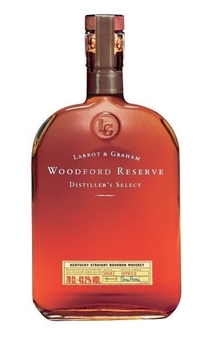 Buy direct from
The Whisky Exchange
Bottle size: 70cl

Product of:

United States
Produced from whiskey selected from stocks held at Brown-Forman's distillery in Jefferson County (mash bill is 72% corn, 18% rye and 10% malted barley). The barrels are then moved to the Labrot & Graham distillery to finish maturation. The bourbon in these casks is then blended with a...
Review and Tasting
Sampled on 05/02/2017
Appearance:
(sample bottle batch: 252, bottle No. 3918) Clear, coppery amber.
Aroma:
Butterscotch, char-grilled sweet-corn, chocolaty mocha coffee, vanilla, ginger biscuit, freshly shaved oak and cinnamon.
Taste:
Mellow and lightly spicy. Nutty vanilla crème anglaise, barbecued corn-on-the-cob, blackened fruitcake, gingerbread, delicate cinnamon spice and butterscotch with hints of espresso and dark bitter chocolate.
Aftertaste:
Long, pleasing finish with lightly spiced char-grilled corn-on-the-cob and oaky butterscotch.
Overall:
A beautifully balanced bourbon with char-grilled sweet-corn, freshly shaved oak, nutty notes and butterscotch. A mellow bourbon with moderate spice.
Buy direct from
The Whisky Exchange
Bottle size: 70cl

More about Woodford Reserve bourbon