Product of:

Mexico
This single barrel extra añjeo tequila is produced each year and it is packaged in individually numbered bottles. It is made with specially selected agave only and aged a little more than three years in American oak 190 litre ex-bourbon casks.
Review and Tasting
Sampled before 1st May 2011
Appearance:
(Variations between casks but samples we have tried showed:)
Aroma:
Orange zest and bitter chocolate nose with aromas of fino sherry.
Taste:
Smooth and richly flavoured palate with hints of chocolate, vanilla, pink grapefruit, ripe banana and dry, oaky, cinnamon spicy notes.
Product Information
Closure: Wax-sealed natural cork stopper

More about Arette Gran Clase
Tequila classifications, categories & classes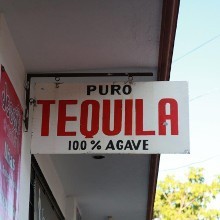 There are two main classifications of tequila, 'Mixto' and '100% Agave'. These two categories of tequila are further categorised according to whether or