Herradura Selección Suprema Extra Añejo
Product of:

Mexico
Presented in a boxed decanter and launched in 1995, this product is credited as launching the extra-añejo category. Aged in American oak casks for 49 months, a full year more than is required for the category.
Review and Tasting
Sampled before 1st May 2011
Appearance:
Clear, golden amber with bright yellow flecks.
Aroma:
Mellow vanilla and cigar box nose with subtle aromas of dark chocolate-covered griotte cherries and cinnamon spice.
Taste:
Rich vanilla palate with dried toasty oak, hints of caramel-rich roasted agave, toffee apple and dried fruit.
Aftertaste:
Espresso coffee and cacao notes emerge in the long lingering, slightly bitter finish.
More about Herradura Selección Suprema Extra Añejo
Tequila classifications, categories & classes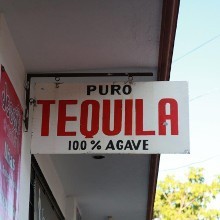 There are two main classifications of tequila, 'Mixto' and '100% Agave'. These two categories of tequila are further categorised according to whether or