Herradura Gran Imperio Reposado Tequila
Product of:

Mexico
A 100% agave reposado tequila aged in refill American whiskey casks for 11 months and only recently available outside of Mexico. The off centre, low-slung wax seal adds to a shapely bottle, topped with a wooden screw-cap stopper.
Review and Tasting
Sampled before 1st May 2011
Appearance:
Clear, light golden colour.
Aroma:
A nose with floral, cherry, apple and fried seaweed.
Taste:
Vanilla, mocha coffee palate with salty, seaweed spice.
Aftertaste:
Robust, smoky salty finish with strong agave flavours.
Product Information
Closure: Natural cork stopper

More about Herradura Gran Imperio Reposado Tequila
Tequila classifications, categories & classes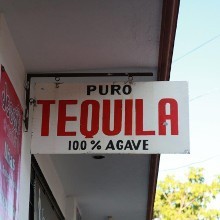 There are two main classifications of tequila, 'Mixto' and '100% Agave'. These two categories of tequila are further categorised according to whether or