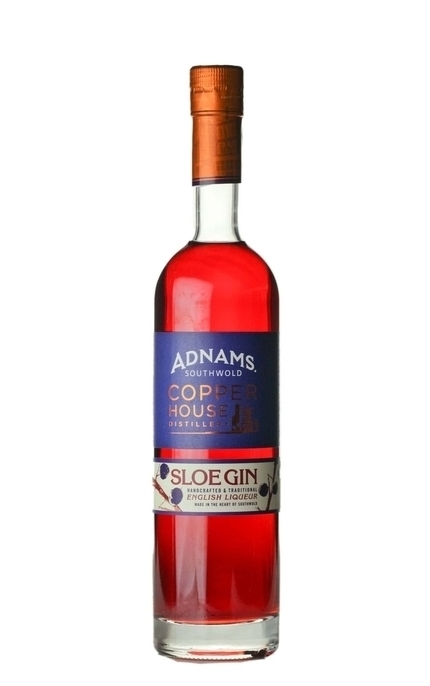 Product of:

United Kingdom
Available from the end of September until Easter, this sloe gin is made by steeping sloe berries and almonds in Adnams Copper House Gin for eight weeks.
Review and Tasting
Sampled on 09/06/2014
Appearance:
Clear, cherry red.
Aroma:
Sloe berry with almond, vanilla, red liquorice, red grapes and cherry.
Taste:
jammy sloe berry, cranberry jam, raspberry and pomegranate tartness and sugar sweetness but balanced on the sour side compared to other sloe gins with and subtle almond cake/marzipan.
Aftertaste:
Fruit possibly slightly overly donates gin. Jammy, fruits of the forest pie filling finish with red liquorice and berry jam.
Product Information
Barcode UPC: 5016878600131
Bottle Size: 700 ml
Closure: Natural cork stopper

More about Adnams Sloe Gin