Appleton Estate 30 Year Old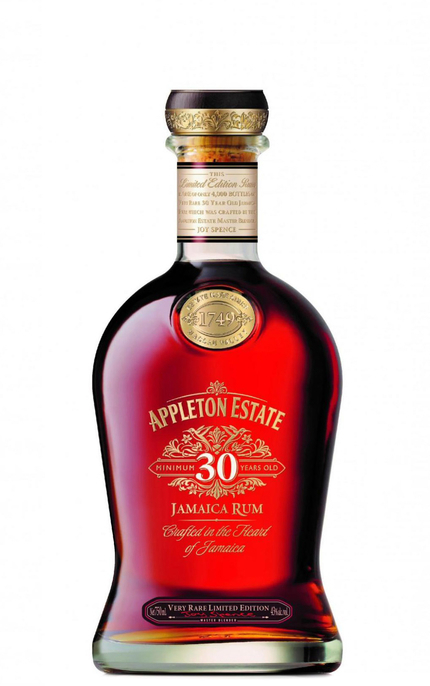 Product of:

Jamaica
Launched in September 2010, only 1,440 bottles of Appleton Estate 30 Year Old were made available world-wide. The bottle has a cork stopper and each bottle comes with a hand-numbered certificate of authenticity and is presented in a burgundy tin cylinder.
Rum produced in Jamaica must follow the UK law of minimum ageing which mandates that the age that is indicated on the label must be the age of the youngest rum in the blend. This means that each of the rum that comprise this '30 year old' have been aged in oak casks for a minimum of 30 Years.
Review and Tasting
Sampled on 24/01/2012
Appearance:
Clear, burnished copper hue.
Aroma:
Burnt toast, orange zest, maple syrup, vanilla and runny treacle.
Taste:
Silky yet griping and full-bodied. Follows Appleton's house style of upfront dry oak but this is tamed with layers of vanilla, treacle, honey and maple syrup.
Aftertaste:
Shouts dry oak, almost dry smoky cigar but again lifted by sweet complex notes. Lingering burnt apple juice and maple syrup..
Product Information
Closure: Natural cork stopper

More about Appleton Estate 30 Year Old