Stone IPA (India Pale Ale)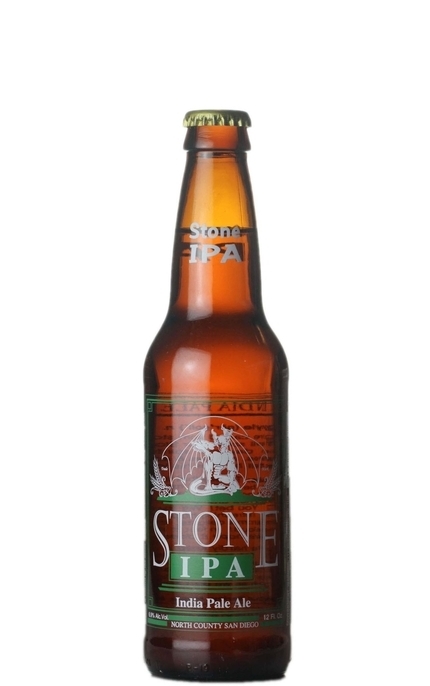 Product of:

United States
Launched in August 1997 to celebrate the Stone Brewing Co's first anniversary, Stone is an unusual West Coast IPA in that it's not brewed with Cascade hops, but instead with Chinook, Columbus and Centennial hops. Generously 'dry hopped'.
Review and Tasting
Sampled on 04/03/2012
Appearance:
Cloudy, coppery orange amber with medium white head and heavy lacing.
Aroma:
Pungent zesty grapefruit nose with resiny pine and faint toffee.
Taste:
Formidable, tart, zesty grapefruit, dried apricot palate and bitter pine hops.
Aftertaste:
Lingering grapefruit, resiny pine with faint metallic notes.
Product Information
Closure: Crown cap

More about Stone IPA (India Pale Ale)