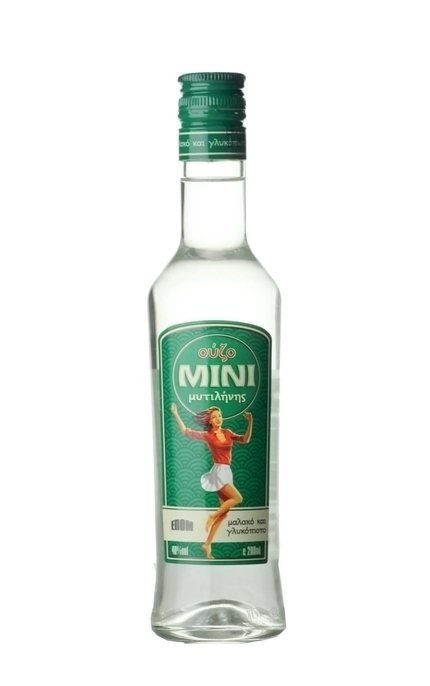 Product of:

Greece
In 1967, seventeen family ouzo producers agreed to join forces to form Mytilene Distilleries to make and sell a brand of ouzo, 'Mini'. In 1996 Pernod Ricard purchased 95% of the company, leaving just 5% in the hands of the 17 founder families. Epom is now one of the largest ouzo distillers in Greece
The recipe combines aromatic herbs from Lesvos with aniseed from Lisborio and these are distilled along with mastic from the island of Chios in traditional copper pot stills.
Review and Tasting
Sampled before 1st May 2011
Appearance:
Crystal clear. Louches with addition of water to turn milky grey-white.
Aroma:
Clean liquorice nose with hint of cardamom.
Taste:
Dryish liquorice palate with hard to place, almost bitter, spicy notes.
Aftertaste:
Aniseed over rides liquorice on the finish.
Product Information
Closure: Screw / Stelvin cap