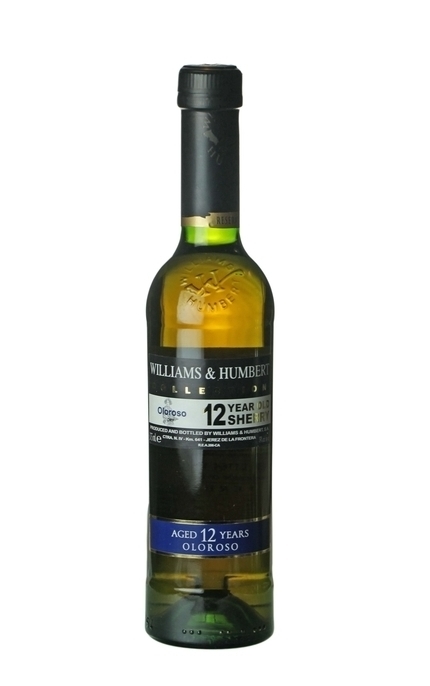 Product of:

Spain
Dry oloroso made from Palomino grapes from the Jerez Superior vinyards of Pago Balbaína and Carrascal and matured for 12 years using the oxidative aging process in the Oloroso Criaderas y Soleras system. Sugar content: less than 6 grams per litre.
Review and Tasting
Sampled on 01/05/2012
Appearance:
Faint haze, coppery amber with polished gold highlights.
Aroma:
Rich and pungent, walnuts and nutty Christmas pudding.
Taste:
Full-bodied, stewed and dried fruit with nuts, oxidised apple cider and elegant oak.
Aftertaste:
Faint boatyard varnish notes emerge in the long powerful, nutty finish.