Schweppes Indian Tonic Water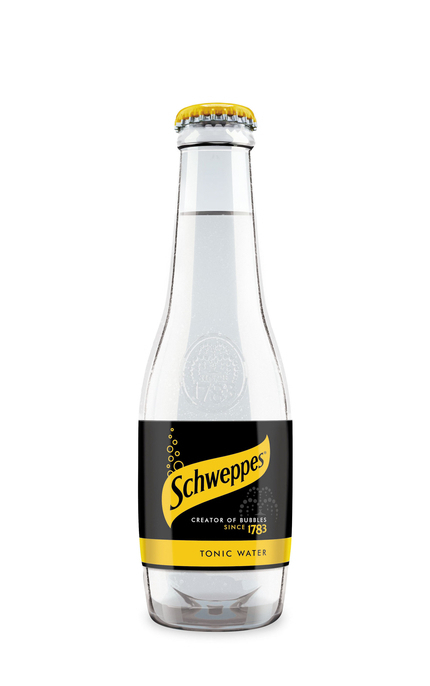 Product of:

United Kingdom
Schweppes was founded in 1783 and was granted its first royal warrant in 1836 - it has held one ever since. It started producing tonic in the 1870s and helped gin and tonic become popular across the British Empire as a preventative measure for malaria.
Understandably, given its heritage and length in the market, Schweppes tonic water continues to be the brand leader in the UK.

Contains sugar and sweetener.

Review and Tasting
Sampled on 12/02/2017
Appearance:
(sample bottle best before 31/Jul/17) Crystal clear with steady stream of quickly rising small bubbles.
Aroma:
Lemon zest and mild quinine with faint orange blossom.
Taste:
Medium effervescence. Well-balanced, clean and cleansing. Pronounced lightly bitter quinine flavours, slightly cloying mid-palate. Distinct zesty lemon notes with faint rose water.
Aftertaste:
Zesty orange emerges with and lingering quinine dryness.
Overall:
A great many of us in the UK grew up drinking G&Ts made with Schweppes and for some a G&T is not quite right when made with another tonic. Schweppes tonic certainly has a distinctive citrus note not found in other tonic waters.
Product Information
Barcode UPC: 5 449000 133373
Bottle Size: 700 ml
Closure: Screw / Stelvin cap

More about Schweppes Indian Tonic Water