ODDKA by Wyborowa Salty Caramel Popcorn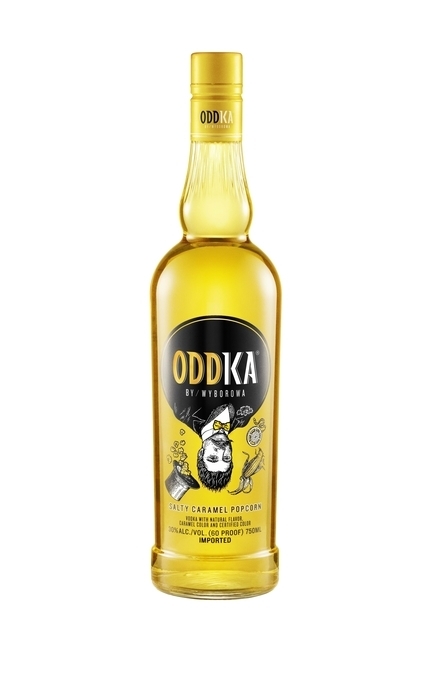 Product of:

Poland
Not sure this not-quite-a-vodka should be taken that seriously when its makers say, "If ODDKA were a movie, this flavor would be a caramel comedy with a sea salt subplot and a warm, feel-good ending." More chick-flick than thriller perhaps.
Review and Tasting
Sampled on 09/03/2013
Appearance:
Clear, bright canary golden yellow.
Aroma:
Buttery caramel and donut with faint fruity note. The salt is not massively apparent – hardly the 'sea air' used to describe the nose of an Islay malt.
Taste:
Sweet, slightly syrupy mouth feel with a flavour that is indeed somewhat reminiscent of popcorn but perhaps more butterscotch than caramel.
Aftertaste:
Butterscotch, salt and cracked black pepper finish.
Product Information
Barcode UPC: 0 80432 20010 0
Bottle Size: 700 ml
Closure: Screw / Stelvin cap

More about ODDKA by Wyborowa Salty Caramel Popcorn