Product of:

Mexico
Distinguished from the rest of the Partida range by its lime-green neck label and 'spirit bird' logo, this reposado is aged for 6 months in ex-bourbon barrels. The empty casks are hot-washed twice with distilled water so only a little of the 'toast' whiskey character is left to influence the tequila
Review and Tasting
Sampled on 05/04/2010
Aroma:
Spicy caramel, fudge and vanilla.
Taste:
Initially incredibly smooth, almost creamy. The flavour and character quickly builds with the fudgy vanilla notes from the nose joined by warm, spicy, piny, drier elements.
Aftertaste:
Hints of bitter dark chocolate and dry hazelnut and walnut lead into a bone dry finish that is strangely rewarding with hints of cigarette ash, nuts and smoke.
Product Information
Closure: Natural cork stopper

More about Partida Reposado
Tequila classifications, categories & classes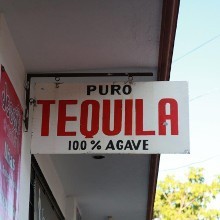 There are two main classifications of tequila, 'Mixto' and '100% Agave'. These two categories of tequila are further categorised according to whether or