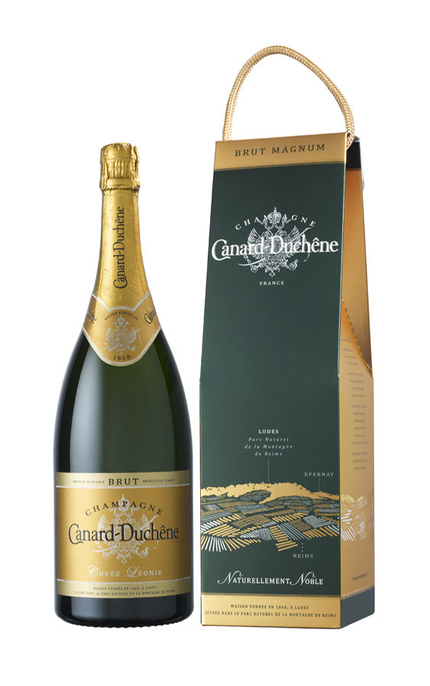 Product of:

France
Canard Duchene Brut NV is a blend of 60 different Cru wines, comprising 45% Pinot Noir, 35% Pinot Meunier and 20% Chardonnay with at least 20% reserve wines.
Review and Tasting
Sampled on 24/03/2014
Appearance:
Clear, pale straw-yellow with plentiful small bubbles.
Aroma:
Delicate white fruit, rhubarb, gooseberry and grapes with fresh cut grass and doughy pastry.
Taste:
Dry and well structured and very rounded. Gooseberry, pear and white grape with lemon zesty cleansing acidity and pastry.
Aftertaste:
Long, lemony acidity but rounded with pastry and white fruit.
Product Information
Barcode UPC: 3 113934 001337
Bottle Size: 700 ml
Closure: Champagne/cork & muselet wire cage

More about Canard Duchene Brut NV