Product of:

Mexico
A Highland's tequila made using piñas cooked in small brick ovens and then crushed by mechanical mill. After a fermentation lasting three days in 6,000 litre tanks, the fermented juice is twice distilled in small copper pot stills. The tequila is then aged in ex-bourbon casks for three years.
Review and Tasting
Sampled on 23/04/2014
Appearance:
Clear, pale golden amber.
Aroma:
Honeyed agave, cement, white pepper spice and vegetal notes.
Taste:
Red pepper corn spice, sweet honeyed agave, chilli spice and light buttery oak.
Aftertaste:
White and black pepper, chilli heat, overripe banana and sweet caramel agave.
Product Information
Barcode UPC: 7 502220 030247 A
Bottle Size: 700 ml
Closure: Natural cork stopper

More about Herencia Mexicana Anejo
Tequila classifications, categories & classes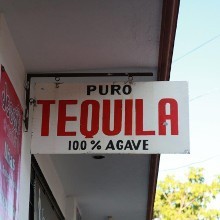 There are two main classifications of tequila, 'Mixto' and '100% Agave'. These two categories of tequila are further categorised according to whether or