Fever Tree Elderflower Tonic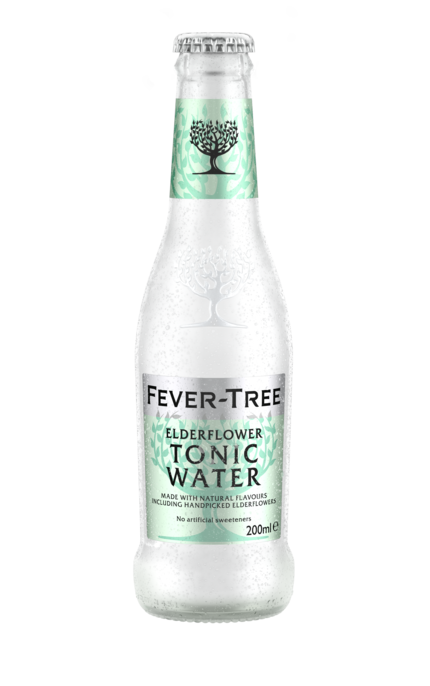 Buy direct from
The Whisky Exchange
Bottle size: 20cl

Product of:

United Kingdom

Flavoured with oils extracted from handpicked English elderflowers with gentle quinine bitterness from 'fever trees' in the Democratic Republic of the Congo to create a floral tonic water.
Perfect for serving with fresh and floral-style gins.

Review and Tasting
Sampled on 05/05/2021
Appearance:
Crystal clear with large bubbles.
Aroma:
Delicate floral elderflower, light quinine, and faint lemon zest.
Taste:
Well-balanced with moderate carbonation. Sweet elderflower balances lightly bitter quinine and citric acidity.
Aftertaste:
Green apple, elderflower, and subtle quinine bitterness.
Overall:
This delicately floral tonic water is brilliantly balanced with just enough rich, almost honeyed, elderflower to flavour and lighten quinine bitterness.
Buy direct from
The Whisky Exchange
Bottle size: 20cl

Difford's Guide Certification

Product Information
Barcode UPC: 5060108450843
Closure: Crown cap

More about Fever Tree Elderflower Tonic