The Cask of Yamazaki 1990 Sherry Butt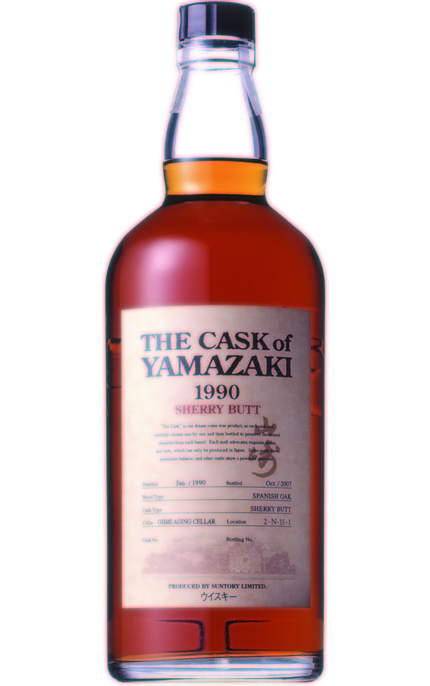 Product of:

Japan
Distilled February 1990 and bottled June 2008, this single cask strength malt was matured 8 years and 4 months in Spanish sherry cask number ON70645. Total production of 471 bottles.
Review and Tasting
Sampled on 01/09/2009
Appearance:
(bottle number 415)
Aroma:
Sherry laced Christmas pudding/Dundee cake served with rum and raison ice cream.
Taste:
This veritable pudding of a malt keeps on giving with bitter chocolate, praline, and treacle toffee.
Aftertaste:
The rich finish is appropriately dusted with bitter chocolate.
Product Information
Closure: Screw / Stelvin cap

More about The Cask of Yamazaki 1990 Sherry Butt