Caol Ila 17 Year Old Distilled 1997
Product of:

United Kingdom
One of Diageo's 2015 Special Releases, this 17 year old is the tenth limited edition release of unpeated Caol Ila. Drawn exclusively from first-fill American oak bourbon casks.

Review and Tasting
Sampled on 23/09/2015
Appearance:
Clear, pale-mid golden amber.
Aroma:
Meaty, almost mezcal-like smokiness. Mineraly pavement (sidewalk) after rain. More peaty with water but this knocks back the smokiness. Faint cardamom spice and fresh coriander.
Taste:
Dried fruit and fading embers with faint smokiness. Water amplifies fruit and vanilla with meaty underlying smoky peat.
Aftertaste:
Fresh and fruity finish.
Overall:
Described as being "unpeated", the grain may have been peat free but perhaps due to the water this Caol Ila has a delicate smoky peat character. One of my favourite ever Caol Ila bottlings. Fantastic value for money.
Product Information
Closure: Natural cork stopper

More about Caol Ila 17 Year Old Distilled 1997
Whisk(e)y - Peated whisk(e)y cocktail recipes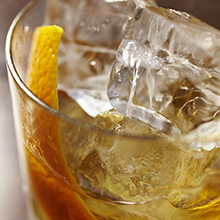 View 100 Whisk(e)y - Peated whisk(e)y recipes on Difford's Guide