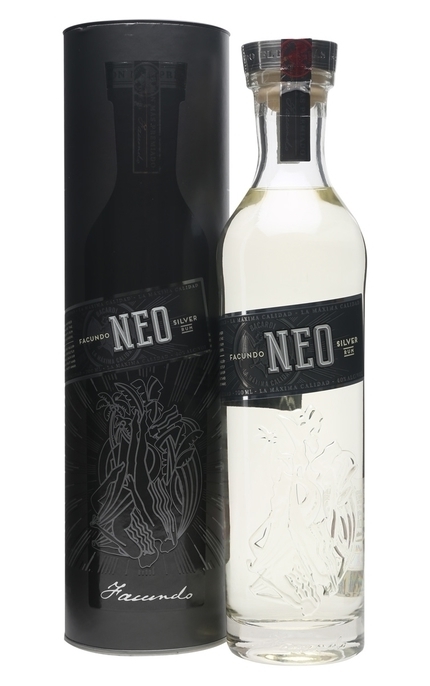 Buy direct from
The Whisky Exchange
Bottle size: 70cl

Product of:

Puerto Rico
Part of Bacardi's Facundo Collection, named after founder Don Facundo Bacardi Masso. Despite Its crystal clear appearance, Neo (meaning new) is blended from rums aged 1-8 years which are then charcoal filtered to remove the colour and influence the flavour.
Review and Tasting
Sampled on 27/04/2016
Appearance:
Crystal clear.
Aroma:
Vanilla, muscovado sugar, mushroom, raisin, blanched almond, overripe banana, died apricot, blue cheese and white pepper.
Taste:
Faint sweetness. Almond, green apple, banana, blue cheese, white chocolate, vanilla, white pepper and charcoal/coal dust.
Aftertaste:
Dry. White chocolate, white pepper and vanilla.
Overall:
White chocolate, vanilla and almond with mild enlivening white pepper, charcoal and very faint spearmint. A truly excellent white rum.
Buy direct from
The Whisky Exchange
Bottle size: 70cl

Product Information
Barcode UPC: 0 80480 00403 3
Bottle Size: 700 ml
Closure: Agglomerated cork stopper