Vulson Old Rhino Rye Whisky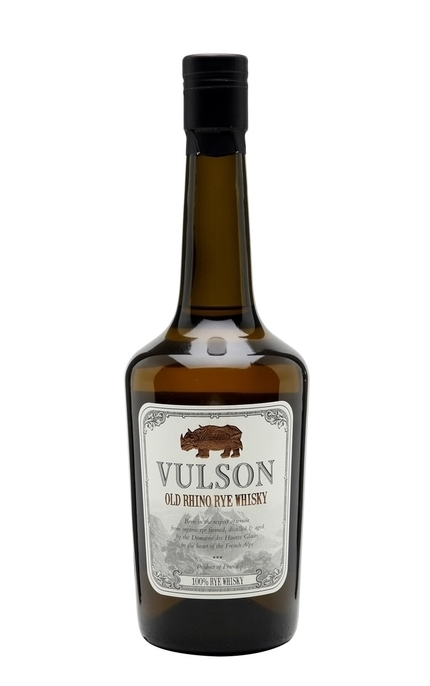 Product of:

France
[Production ceased in February 2017] First released April 2016, this organic rye is the first whisky from Vulson (previous releases being unaged). It is double distilled in small direct fired onion-shaped cooper stills by Domaine des Hautes Glaces and is aged in the French Alps.
Vulson Old Rhino is aged for one year in new French oak casks and then three years in former cognac casks before being bottled without additives of chill-filtration.
Review and Tasting
Sampled on 17/05/2016
Appearance:
Clear, golden amber.
Aroma:
Pungent freshly baked brown bread, cereal, white pepper and cinnamon spice with chamois leather, ripe peach, crushed mint leaves and sultana. Water reveals vegetal minty notes.
Taste:
Spicy rye bread, Ryvita, leather and gingerbread with crushed bitter mint and tobacco leaf. Better enjoyed neat. Water amplifies bitter spicy notes.
Aftertaste:
Toasty rye bread and black pepper spice with leather and faint clove.
Overall:
Leathery toasty rye bread character shines in this straightforward, characterful spicy, exuberant rye.
Product Information
Closure: Natural cork stopper

More about Vulson Old Rhino Rye Whisky