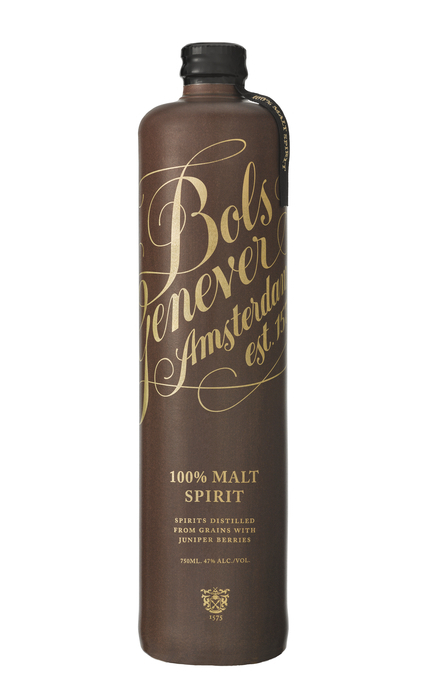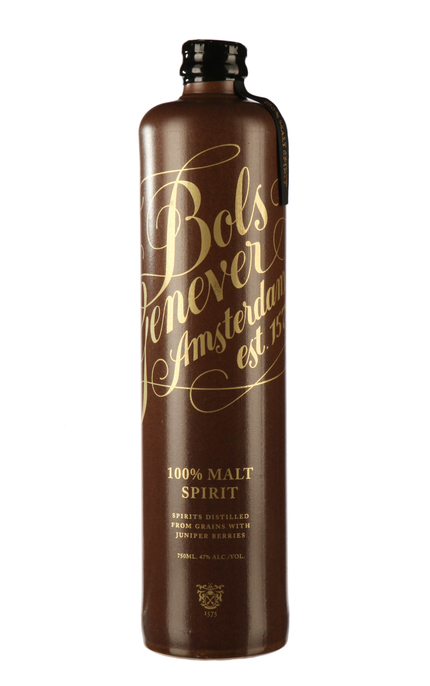 Product of:

Netherlands

Created by Master Distiller Piet van Leijenhorst using an original Bols 17th century recipe wine, this limited edition genever is made from distillates of long-fermented corn, rye and wheat with juniper berries.
100 limited edition clay bottles, signed by van Leijenhorst were released at the Lucas Bols Distillery on the 10th of May 2017 with the full release following in October 2017.

Review and Tasting
Sampled on 27/10/2017
Appearance:
Crystal clear.
Aroma:
Brown bread, piney juniper and black pepper with very faint rubber and barbeque charcoal.
Taste:
Piney juniper, cracked black pepper spice and brown bread with faint clove.
Aftertaste:
More piney juniper, brown bread and black pepper spice with light clove.
Overall:
Bready and spicy with piney juniper. Light but warming clove. Piet van Leijenhorst has produced a superbly-balanced example of a 100% moutwijn genever.
Difford's Guide Certification

Product Information
Barcode UPC: 080915121878
Bottle Size: 750 ml
Closure: Natural cork stopper

Composition
Energy: 262Kcal/100ml
Density: 0.92°C
C02 injected? No
More about Bols Genever 100% Malt