Rother Valley Levers Alone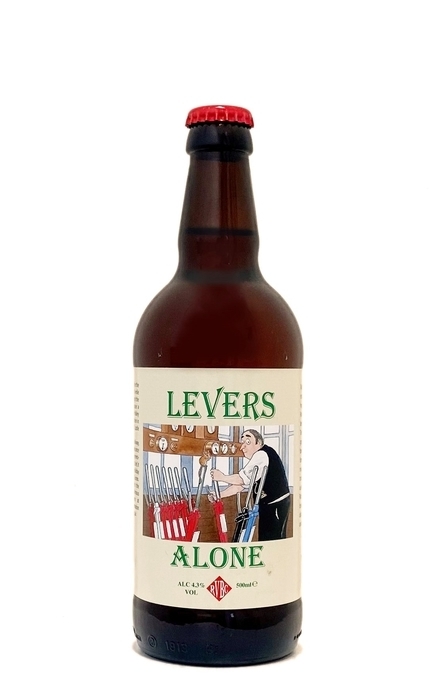 Product of:

United Kingdom

Rother Valley Brewery makes this beer for the Kent & East Sussex Railway whose steam-powered trains pass a stone's throw away from the brewery as they traverse the picturesque Rother Valley.
The railway opened in 1900 as Britain's first rural light railway and was affectionately known as 'Hopper's Line' due to its transporting generations of hop-pickers on their annual holiday to the hop gardens of Kent and East Sussex.
Review and Tasting
Sampled on 12/05/2021
Appearance:
Clear, golden amber with a thin off-white head.
Aroma:
Caramel malt with light hoppyness.
Taste:
Medium-bodied. Nutty caramel with slight amontillado sherry-like note and moderate bitterness.
Aftertaste:
Caramel malt with moderate lingering hop bitterness.
Overall:
Brewed at a small artisanal brewery using locally grown hops for a heritage steam railway that's largely run by volenteers. A truly English bitter ale.
Difford's Guide Certification

Product Information
Size (ml): 500

More about Rother Valley Levers Alone