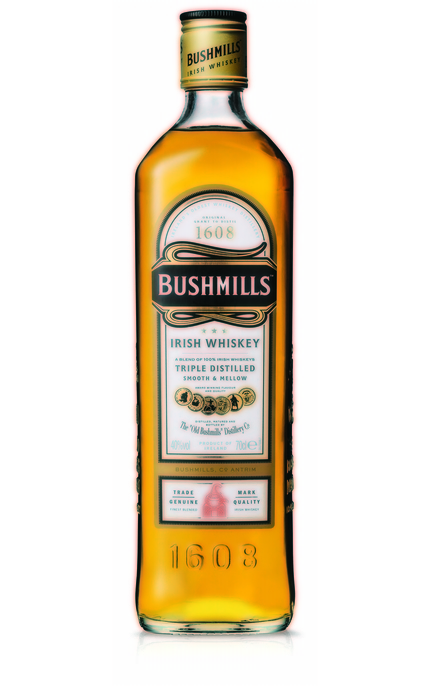 Product of:

United Kingdom
Bushmills Original, known by some as 'White Bush' or 'Bushmills White Label' is a blend of triple distilled pot still whiskey made from unpeated and malted barley blended with a lighter 5 year old single grain whiskey.
Review and Tasting
Sampled on 21/01/2011
Appearance:
Clear, golden with coppery flecks.
Aroma:
Apple skin/juice and almond oil with green floral carnations, glue, hay and metallic-like aromas.
Taste:
Flavoursome, apple influenced, delicately spiced (clove, vanilla and dry oak) slightly sweet with an oily mouth feel, metallic notes and buttery oak flavours.
Aftertaste:
Spiced apple, slightly dry finish.
Product Information
Closure: Natural cork stopper

More about Bushmills Original