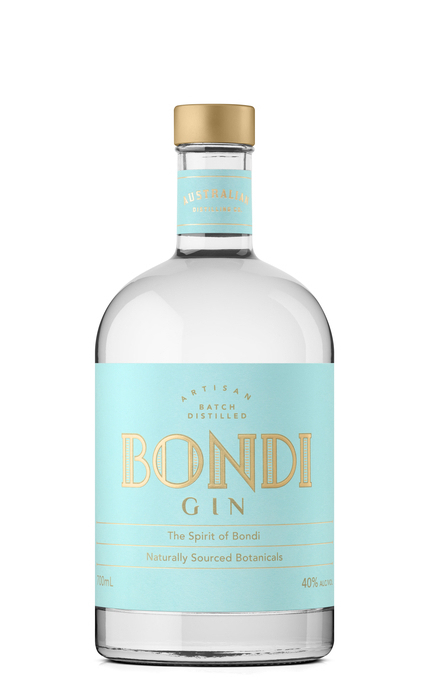 Product of:

Australia
Bondi Gin is distilled with botanicals including blood orange, vanilla and lemon. It is said to pair well with the slightly bitter flavours of rhubarb or dried fig.
Key botanicals
Blood orange – used for its characteristic complex tartness.
Vanilla – contributes musky floral brightness.
Lemon tea tree - the leaves are used for their uplifting lemon fragrance with deep herbal undertones.

Review and Tasting
Sample not received so no tasting notes available.