Product of:

Mexico

Tequila Buen Vato is made using agave harvested in the Valley of Tequila, near Amatitán town. The family Real are 5th generation agaveros who cultivate their agave fields without herbicides or pesticides.
The agave are roasted in an autoclave (pressure cooker) and then allowed to slow ferment. The rich fermented juice is extracted with a roller mill and distilled in stainless steel pot stills.

Buen Vato Tequila is high in agave but is not a 100% agave. Part of the reason behind this is that 100% agave tequilas must be bottled in Mexico and, in a quest to minimize the environmental impact, Buen Vato is bulk shipped in tanks at 55% alc./vol. alc./vol.. It is reduced to bottling strength in Europe where it is 'bottled' using environmentally friendly paper bottles.

Discovered in October 2022 at Bar Convent Berlin (BCB).
Review and Tasting
Sampled on 17/10/2022
Appearance:
Crystal clear.
Aroma:
Petrichor, barbeque charcoal and herbal cucumber with faint green apple.
Taste:
Barbeque charcoal-like influence on agave continues with herbal vegetal and spicy cracked black pepper.
Aftertaste:
Long finish is a continuation of the palate with cleansing freshness and peppery spice.
Overall:
Although this tequila cannot claim to be "100% agave" it still stands up well when compared to many tequilas that are. And with its sustainable credentials, Buen Vato is an attractive well proposition for bars. Given the requirements of the US market, personally, I'd like to see Buen Vato bottled at 40% alc./vol. rather than 38%.
Difford's Guide Certification

More about Buen Vato Tequila
Tequila classifications, categories & classes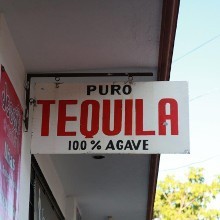 There are two main classifications of tequila, 'Mixto' and '100% Agave'. These two categories of tequila are further categorised according to whether or