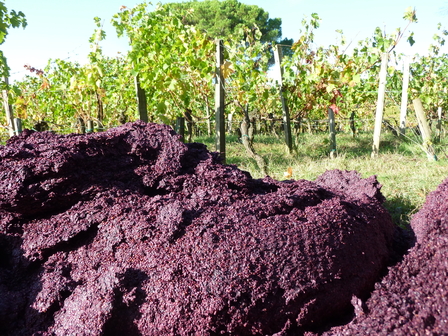 Tsipouro (Greek: τσίπουρο) is a traditional Greek spirit distilled from grape pomace. Bottled at 40-45% alc./vol, tsipouro comes in two types: unflavoured and flavoured, the latter usually with anise and fennel.
Like its Italian cousin grappa, tsipouro originated as a drink for vineyard workers, distilled from the waste products of wine production and enjoyed mainly in rural communities rather than in big cities. However, like grappa, tsipouro has become more refined and more widely respected.
Geographical indication
The European Union recognises that tsipouro must be distilled in Greece from the pomace of grapes grown in Greece, with further geographical indication accorded to Tsipouro from the following three Greek regions due to their particular organoleptic characteristics:
Tsipouro of Macedonia (Τσίπουρο Μακεδονίας)
Tsipouro of Thessaly (Τσίπουρο Θεσσαλίας)
Tsipouro of Tyrnavos (Τσίπουρο Τυρνάβου)
History
Distillation of grape-marc is known to date back to Ancient Greece during the Hellenistic period, developing during the Byzantine Empire at the monasteries of Mount Athos in the Athos Peninsula. During the 15th century, distillation of Tsipouro expanded to other parts of Greece, particularly Epirus, Macedonia, the rest of Thessaly and Crete, the regions where production continues today.
Production remained largely for consumption by workers involved in wine production with only small quantities sold. Bottling was forbidden and it was only after the Greek taxation on alcohol was introduced in 1883, that the first licenses to legally produce Tsipouro followed in 1896. European legislation covering Tsipouro followed in 1989 and was revised in 2008 (Regulation 110/2008).