Garnish:
Lemon zest twist
How to make:
STIR all ingredients and strain into ice-filled glass (preferably over a large cube or chunk of block ice).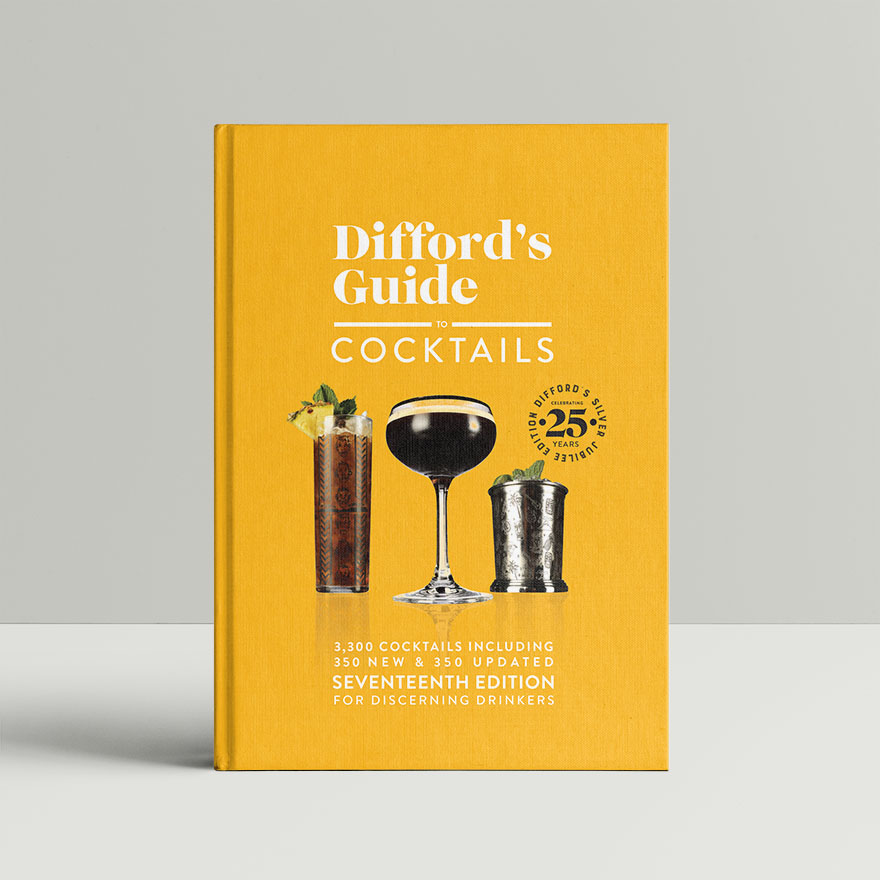 Difford's Guide to Cocktails Book 17th Edition
Perhaps the world's biggest cocktail book! Certainly, our biggest yet, 624 pages, 6cm (2.3inch) thick and weighing 2.25kg (5lb). Our Seventeenth Edition
Buy it here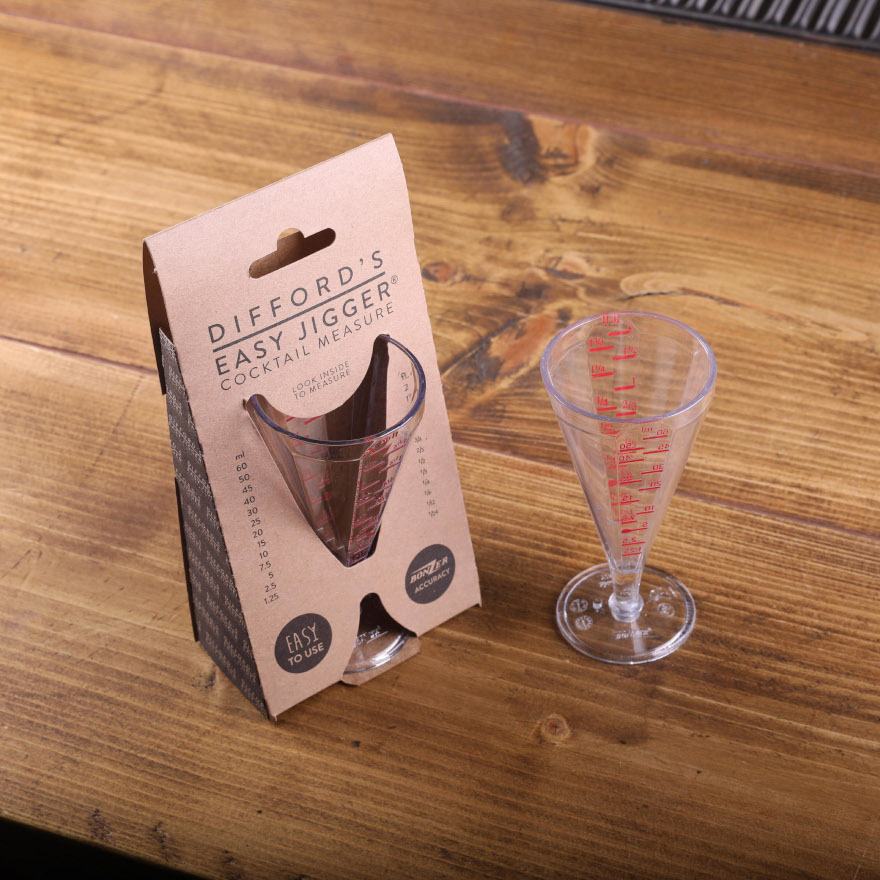 Easy Jigger
The Easy Jigger® is a measure designed for use when making cocktails, primarily in the home but also by professional bartenders. It has a unique design
Buy it here
Origin:
When I think of Britain, what comes to mind?
Having never been to Britain, for someone like me from the Asia,

My answer is a story I stumbled upon in my childhood, 'Peter Pan', which I have cherished for years.
This novel depicts a magical and enchanting fairy tale world where children can live happily with Peter and his companions, and this happiness has had a significant impact on my growth and development.

Through the story of Peter Pan, I experienced endless imagination, freedom, and an unconstrained way of life. It not only enriched my imagination but also cultivated my courage, independence, and the spirit of pursuing freedom.

Neverland, derived from Peter Pan's home in the novel, is a fictional island, an imagined distant place. The term 'Neverland' is often used metaphorically to represent eternal childhood and childlike innocence, as well as immortality and escapism.

As bartenders, isn't that what we provide to our guests' lives? We offer a sanctuary for a day to all kinds of people, constructing joy with alcohol, momentarily allowing adults to forget themselves and become 'children'.

Another impression of Britain for me, is comes from Sasha Petraske. He was a pioneer, a dreamer, an idealist, and a gentleman with a British style. He's bar 'Milk & Honey' is the 'Holy land' in our industry.

I used to work at a well-known bar called Fabric in Shenzhen, China, and our owner and manager were both members and loyal fans of Milk & Honey. The classic cocktail style of Milk & Honey has also influenced me throughout, and when I decided to participate in the Hayman's New Classics competition, I realized that this theme coincided with my cocktail style.

In Sasha Petraske's posthumous work, 'Regarding Cocktails', he mentions many ground breaking techniques for the millennial era, but some of these techniques are actually century-old traditions temporarily forgotten by many, such as the method of stirring a small amount of syrup to modify and severed a strong cocktail, which I have used in this drink. The cocktail adapted from this technique is truly delicious!

Back to our main character - Hayman's Old Tom, its the perfect choice for me to construct this 'dream island'. Its rich texture, rounded spices, citrus flavors, and refreshing juniper taste all remind me of the flavors I loved most as a child: candy. Choosing Williams pear is actually a playful decision: my name is William, so I really enjoy the taste of Williams pears. I use Williams pear and rose syrup, combined with Hayman's Old Tom Gin, to create a sweet and fruity candy-like taste in my cocktail. I balance its sweetness with dry vermouth and grapefruit bitters.

Whether it is Sasha's promised land of flowing honey and milk or Peter Pan's Neverland, those fantasy paradises may be beyond our reach in our lifetime. However, I still hope that this 'new cocktail' can temporarily make you forget your worries and remind you of the starting point of the journey in our childhood hearts.

Nutrition:
One serving of Neverland contains 163 calories.
Alcohol content:
1.6 standard drinks
25.35% alc./vol. (50.7° proof)
21.9 grams of pure alcohol
Difford's Guide remains free-to-use thanks to the support of the brands in green above. Values stated for alcohol and calorie content, and number of drinks an ingredient makes should be considered approximate.