Χώρα παραγωγής:

Mexico

A 100% agave artisanal tequila from the Amatitán Valley, near the town of Tequila. Patre Azul blanco tequila is unaged but is rested in stainless-steel for two to four weeks prior to bottling.
Αξιολόγηση
Η γευσιγνωσία έγινε στις 12/03/2020
Μύτη:
Flinty mineral, pineapple, white chocolate, cream-of-soda vanilla, overripe banana-like roast agave and faint mint.
Στόμα:
Ripe pineapple, creamy vanilla, caramel agave, mint and light herbal spice.
Επίγευση:
Medium to long finish. Creamy vanilla, pineapple, cut grass and light white pepper spice.
Συνολική αίσθηση:
Mellow and easy with creamy vanilla, pineapple, cut grass and floral jasmine with invigorating white pepper herbal spice.
Difford's Guide Certification

Περισσότερα για το Padre Azul Silver
Οι κατηγοριοποιήσεις και τα είδη της τεκίλας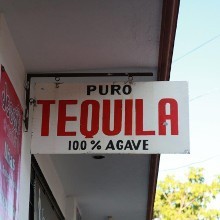 Οι βασικές κατηγοριοποιήσεις της τεκίλας είναι δύο: Οι mixto και οι 100% agave. Αυτές οι δύο