Pandemic stories: A British bartender in Melbourne
Pandemic stories: A British bartender in Melbourne
Words by Lewis Cooke
Photography by Supplied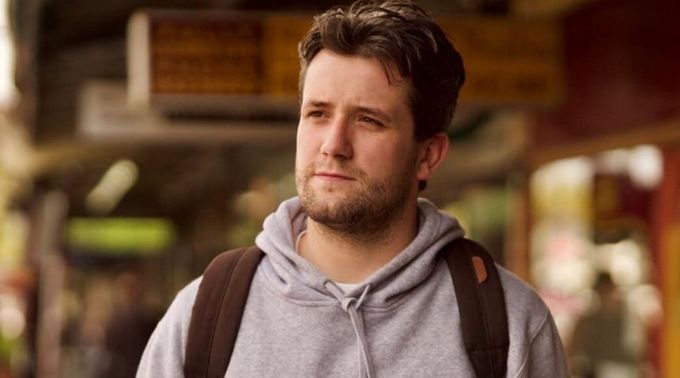 With no job-keeper or job-seeker to fall back on, LEWIS COOKE has had to rely on the hospitality industry to keep him afloat. Here's how the pandemic looks through the lens of a temporary visa holder.
Arriving in Melbourne 3 years ago, I had only two words written down. Most likely the same two words any international bartender would have when making the long trip to Australia's cultural capital. A combination of absent colour and precious stone, which I would later come to call home. No points for guessing where. What would have gained you massive points was guessing that three years after landing down under, we'd all being stuck inside wearing jogging bottoms for 4 months, in the midst of a global pandemic.
For you to understand how myself, and many other migrant hospitality workers were feeling at this time, it's good to have some context on how my feelings about life in Australia had developed. The first year after my move from Manchester was split between working at Boilermaker House in the CBD under Greg Sanderson and Jack Sotti, and then over to the Black Pearl with its incredible team and rich history. It was such a huge year for me in many amazing ways, making some lifelong friends and improving as a hospitality professional as well as taking great strides personally.
As with any bartender coming here on a Working Holiday Visa, the constant loom of only being able to work in a place for six months makes it tough to lay down solid roots. However, it's enough time to want to stay here longer, so off I went to New Zealand for six months to extend my visa and work in the walls of the well-established and awarded Hawthorn Lounge. Returning to Melbourne, I was then part of the opening team at BYRDI with power couple Luke Whearty and Aki Nishikura, coming back to Australia from running Operation Dagger in Singapore. I was there, putting down my roots for the next year, and even had my parents visit me from the UK.
Everything was perfect for me in Melbourne beginning of 2020. My partner and I both had incredible jobs and a great place to live by the beach, I was training Jiu-Jitsu nearly full time too and we'd struck a great life balance. Up till then, Australia had given me so much.
Lockdown 1.0
When the lockdown begun, of course we didn't have any idea how it would pan out, really. There were experts on TV telling us that this may last at least 6 months and beyond. Of course, you never felt that would be a reality – we'd all do our time, bake some banana bread, take up yoga, and be out on good behaviour after three months tops surely?
Despite being stood down at BYRDI, we still managed to gather for work by helping harvest wine grapes in the Yarra Valley for small producers who were friends of ours. However from day to day, the situation became clearer and more sombre.
Fast forward a month, life became more of a struggle. Money started to run seriously low and I was struggling to stay motivated to get out of bed day to day. I was extremely lucky my partner was working as she's a nurse, but as much as I loved being a house husband, it became difficult relying on her for financial support. Rent day became an event horizon of pure anxiety. This was all due to the fact I was still a temporary visa holder, and no matter how much I considered Australia to be my home, the federal government didn't share the same sentiment.
For the first time in my life, I was experiencing what it was like to be told to go home, go back to where you came from. I know I certainly wasn't by any stretch of the imagination the worst off during this global pandemic, however I did expect to see more of a global sense of aid and help for one another. It felt more like a, you're on your own sort of vibe.
Despite this, casting an eye over to our friends and family in Europe, I felt like in Australia we'd dodged a serious bullet and acted quickly enough. Our hearts bled for Italy and Spain. The UK rapidly joined them, going into complete lockdown and only being allowed out for an hours' exercise per day. Whilst here, despite not working, I could still go for bike rides with friends, spent most of my days cooking away, zoom pub quizzes, walk the streets with craft beer in hand and apply for jobs at supermarkets to no avail, but I was, at least, optimistic. I did desperately miss work so much though. I missed having banter with the lads. I missed being creative. I missed interacting with guests. I missed the point.
Being a part of the hospitality industry means I was in a very fortunate position when it comes to temporary visa holders though – and the community really showed its heart and came to the rescue for their fellow worker. I began receiving weekly soup and groceries from famed restaurant Attica, in which I even featured on a national TV news story talking about temporary work visas. A group of altruistic bartenders and chefs had set up a free weekly meal delivery service, called CovidEA, which helped massively. Brand ambassadors did their best to send booze and food vouchers amongst other treats to keep us all occupied and our heads above water.
I felt loved. It really cemented my belief that our industry is unlike no other when it comes to community support. There were so many selfless caring people propping one another up in this serious time of need. Fucking admirable. If only governments had this level of social justice.
The Inbetween
As restrictions eased up at the end of lockdown I was once again on the driving range, enjoying socially distanced pints of Guinness and novel table service Parma's in the pub. I even managed to don the BYRDI uniform once again for a couple of shifts, as well as working at a new local all-Aussie bar around the corner from my home in St.Kilda. We'd fully nailed this pandemic thing right? Easy as, no bloody wukkas mate. Turned out, not quite...

Lockdown 2.0
After managing to stabilise myself financially and most importantly emotionally, it was back in lockdown for us Victorians. Which brings us to the here and now. No more going out for drinks, no more doing much of anything really. Rules and regulations are much more significant now. The first lockdown was full of quaint optimism and a thirst for learning and bettering ourselves in any way possible. Now began a stark realism that shit was, the put it politely, fucked. I did still manage to keep hold of a few hours in a bottle-o in St.Kilda called Opal, thanks to an extraordinary show of confidence in me from the owner. Despite there being no sign of Federal financial support for visa-holders, you do have to admire the clear show of care the local Victorian Government had for its people in wanting them to remain safe and in good health.
It was very much a different story back home in the UK though. It's as if the whole pandemic is finished even though they're still having many more cases and deaths each day than there is here. It can be easy to become jealous of friends returning to work, and family being allowed to go out in the sun to enjoy food and drinks in establishments in much need of their support, but I do feel the people in charge of Victoria are trying to do the right thing. When this is all said and done, I hope Dan Andrews can enjoy a much needed uninterrupted 8 hours of sleep. He looks like he sorely needs it.
Every country in the world has had their own struggles and unique experiences during the pandemic. I can only talk about mine. One thing that can be said, is that the pandemic has shaped and changed the hospitality industry for here on in. For the better? I hope so. For now, the only thing I can do is implore the rest of the Australian hospitality community to keep supporting Victorian bars if you can do so. There's some amazing bottled cocktail options out there with some bar owners that would massively appreciate the purchase. Check out The Everleigh's incredible "Melbourne Mixtape" selection featuring a BYRDI cocktail, amongst the very best Melbourne has to offer.
Beyond drinking great Melbourne cocktails, you can sign Dani Valent's petition to help temporary hospitality workers. The Blend have begun to pave the way to financially support ideas that have been developed during the lockdown, which will help aspiring creatives in this time. You can also donate to initiatives like Worksmith's Tip Jar fund which is going straight into the pockets of Melbourne Hospo staff.
I love you all, and can't wait to see you on either side of the bar to get on the beers.