BrandStarter by Distill Ventures
BrandStarter by Distill Ventures
In October 2015, Distill Ventures teamed up with Bar Convent Berlin to offer BrandStarter – a day of free seminars to inspire and challenge drinks entrepreneurs.
The day consisted of four sessions, each focused on topics which are front of mind for anyone starting or building a fledging drinks business.
Here's an insight into the day's events. You'll find the full presentations available on the Distill Ventures website
Session One:
Why Local and New is Not Enough
Frank Lampen, Chief Tasting Officer, Distill Ventures
Kicking off the day was a session presented by Frank Lampen which explored the important qualities a drinks brand should demonstrate to be successful and have longevity.
From the early days of starting out, when new brands are centre of attention and the hot new thing, to their second, third year and beyond Frank discussed the essential qualities to focus on so that growing pains can be minimised and brand value established.
Using examples of widely admired and respected brands such as St Germain, Monkey 47 and Belsazar, Frank showed how the two most essential qualities were having a 'great product' and 'being interesting'. Bringing these together through a compelling story, and drawing out what is unique and distinctive is what sets a brand apart.
Session Two:
Learn From the Best - Navigating the Early Years
Stephan Berg, The Bitter Truth
Maximilian Wagner, Belsazar
Alexander Stein, Monkey 47
Magnus Dandanell, Mackmyra Swedish Whiskey
A panel of successful European based drinks entrepreneurs shared their valuable insights about creating, building and evolving great liquid and brands.
The BrandStarter website is where you can find the full audio and slides of this session, during which the panel talk through the do's and don't's gained from their years of experience.
From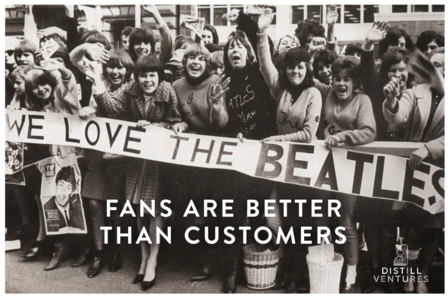 to
and ultimately
Listen to the full audio and you'll pick up valuable insights from people who have learnt lots of lessons at the same time as thoroughly enjoying what they do.
Session Three:
How to price a product and what it means for your business
Dan Gasper, COO, Distill Ventures
How you price your product to distributors, wholesalers, bartenders and the general public is crucial to a brand's success. Dan talked about why it's important that everybody makes money in the value chain, what margin everybody needs and why, and how pricing is linked to potential.
A retail price calculator, newly launched by Distill Ventures, is a way for budding drinks entrepreneurs to establish their pricing strategy. The interactive tool can be found here.
Session Four:
Getting Ready for Investment
Frank Lampen, Chief Tasting Officer, and Dan Gasper, COO, Distill Ventures
Frank and Dan looked at everything from business plans to supply chain, IP and recipes, helping to make sure that when you are pitching for investment you have the right answers for potential investors and are ready for growth.
You can view all the session materials in full on the BrandStarter website
Discover more about Distill Ventures.