Ged Feltham: Celebrating Ten Years of Jake's Bar
Ged Feltham: Celebrating Ten Years of Jake's Bar
First name(s): Ged
Last/Family name: Feltham
Age: 48
Originally from: London
Profession: Bar operator
At: London / Leeds
Jake's Bar in Leeds is renowned for putting its home city on the cocktail world map. This week the iconic bar turned 10 years old. And, despite the bar being named after one Jake Burger, it was just as much, if not moreso, Ged Feltham's brainchild. Looking back over the past decade, Ged remembers conceiving the idea, building and giving life to this cocktail haven. Here's to the last ten years and here's to ten more.
"There were almost 8 years between opening my first bar, Oporto, on Friday 13th 1996 and my second, Jake's Bar, in September 2004. The formative years at Oporto were a roller coaster ride that included disaster. The friendships within the business frayed and the place nearly went bust a few times, but we turned it around and wound up with the busiest bar in Leeds.
The idea for bar number two came from my time spent in the East Village of New York. I took some time away from Oporto to recover and recharge my batteries with a buddy who had moved there. I called it 'research' and was very thorough in my NYC dive bar and speakeasy education.
On returning to Leeds, I added some fairy lights and church candles to Oporto and was ready for the next venue.
It was never my intention to open up shop next door to Oporto, but I worked out that if I pulled together part of the basement, the remains of the old record shop and a bit of the new development on Call Lane, we basically had a bar. Logistically it was a nightmare but my builder Big Gaz Makin was excellent and after a lot of work, we had the space for Jake's Bar.
Originally we wanted Jake's to be a timeless whisky bar but we didn't tell anyone because we thought it sounded a bit wanky. And the name? By this point, the 'we' was myself and Jake Burger.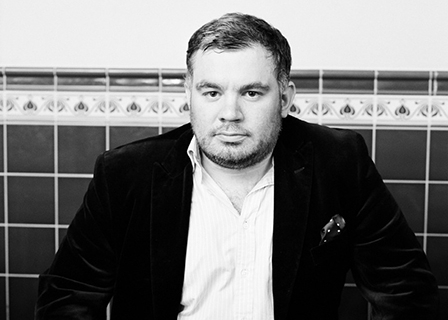 Jake Burger
Jake and I first met when I had to return his shoddily made Bloody Mary back in 1999 when he was working at the Townhouse. To this day he claims I was wrong but that's an ongoing debate.
Before working together, we started The Bourbon Wars - the battle between the Townhouse and Oporto, with us each trying to source the rarest American whiskey we could get our hands on. Paul Lane (Oporto GM at the time and my current business partner), Jake and myself quickly became firm drinking buddies and North Bar Sunday regulars.
Once I had the site for Jake's Bar confirmed, there was only ever really one person I wanted to head it up for me, but when Simon Yardley turned it down I asked Jake... only joking. Jake was obviously my first choice and over dim sum at The Lucky Dragon he thankfully accepted.
The name could be seen as a mistake on my part. For the most part, people don't know that I conceptualised, designed, and own the majority of one of the most written about bars in Leeds history, but what else could I call it?
In September 2004 Jake's Bar & Grill was opened. Jake's was no slow burner, it was busy from day one. Jake and his team, headed up by Alec Morgan, took the cocktail world by storm and brought drinking in Leeds to another level. We won so many awards in those first few years, it was a whirlwind.
Jake's Bar & Grill
In 2008 Jake moved to London to open The Portobello Star, but his Leeds replacements weren't bad. Iain Silver, Joe Gunner, Tom Vernon and Ricardo Dynan all took the reigns at some point. Today Jake's is headed up by Dave West and Matt Coates and they're still serving Leed's best cocktails.
A couple of years ago we installed a copper 30 liter alembic still and named her Tabitha. We use her to create our own distillates and liqueurs which we use in the cocktails alongside homemade syrups, bitters, and blended vermouths. To mark the birthday, Dave and his crew have created an anniversary menu of 5 cocktails that'll run for the whole year, using home made orange, pink grapefruit and limoncello liqueurs, with asparagus, banana and cocoa distillates courtesy of Tabitha. They're excited about it, and the guests are too.
In 2009 we opened Neon Cactus, in 2010 we launched Cielo Blanco, and we've got a new concept opening at the beginning of next year. A lot has changed since Oporto opened its doors 18 years ago, but we're still running the show.
So, here's to ten slightly hazy years of Jake's bar."