Pitú was launched in 1938 by the Cândido Carneiro and Ferrer de Morais families in the Brazialin city of Vitòria des Santa Antao. They named their brand Pitú after a large freshwater shrimp found in abundance in the river running through their properties. A shrimp features prominently on the label.
Pitú is exported from Brazil to Germany where it is reduced from around 55% to 40% alc. /vol. and bottled. Pitú's has been marketed in Germany since 1972.

Avaliação e degustação
Amostra não recebida, por isso não foi avaliado.
Product Information
Closure: Screw / Stelvin cap

Cachaça cocktail recipes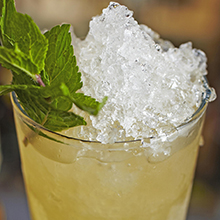 View 87 Cachaça recipes on Difford's Guide