Benoit Serres Liqueur de la Violette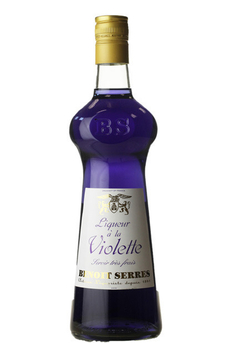 Produzido por:

France
This vivid purple liqueur is based on armagnac and other brandies and is flavoured with an infusion of violets and vanilla. It is made by Benoit Serres, a family concern in Villefrance-de-Lauragais, southeast of Toulouse in the south of France according to a recipe created in the 1950s.
Avaliação e degustação
Experimentado em 17/04/2012
Aparência:
Clear (although sediment visible in bottle of bottle), vibrant violet with turquoise blue highlights - reminiscent of mentholated spirits.
Aroma:
Perfumed floral violet blossom with white cacao and the merest whiff of carbolic soap notes.
Sabor:
Fabulous, clean, intensely Parma Violet flavoured palate with a slight chocolaty soapy note.
Aftertaste:
Lingering Parma Violet with slight peppery citrus acidity helping to balance syrupiness.
Product Information
Barcode UPC: 3106760010079
Bottle Size: 700 ml
Closure: Screw / Stelvin cap

Mais sobre Benoit Serres Liqueur de la Violette