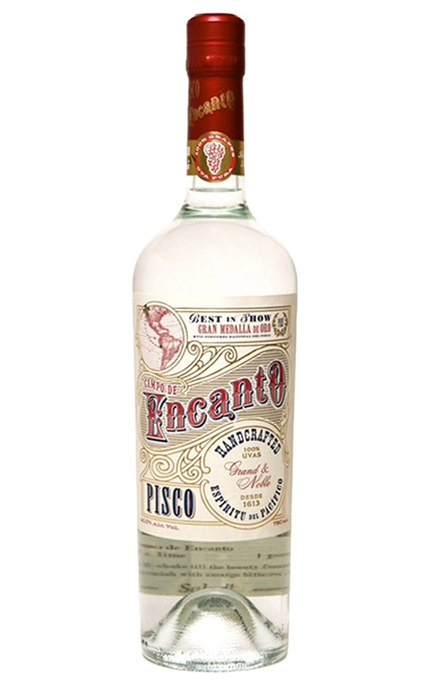 Produzido por:

Peru
This Peruvian pisco was conceived not in Peru, but in San Francisco by a bartender (Duggan McDonnell), a sommelier (Walter Moore) and a Peruvian distiller (Carlos Romero). Together, they have produced a acholado (blended) Pisco from Quebranta (76%), Torontel (6%) and Italia (18%) grape varieties.
Encanto Pisco, which incidentally litrally translates as 'Field of Enchantment' is single distilled to strength (no water is added to reduce to bottling syrength) and is rested for nine months prior to bottling.

Avaliação e degustação
Experimentado em 08/07/2012
Aparência:
Crystal clear.
Aroma:
Floral jasmine, mint, basil and white pepper with faint wood varnish.
Sabor:
Clean, jasmine, spearmint and palate with faint peachy fruit and light white pepper spice.
Aftertaste:
Peachy, green grapey peppery finish.
Product Information
Barcode UPC: 0 94922 49974 5
Bottle Size: 700 ml
Closure: Synthetic stopper

Mais sobre Campo De Encanto