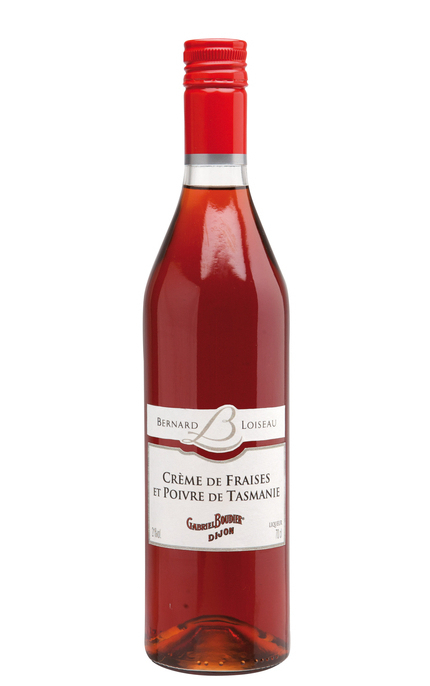 Produzido por:

France
Chef Bernard Loiseau was one of the pioneers of nouvelle cuisine at his iconic restaurant in Saulieu, Burgundy and since his death in 2003, his wife Dominique and right hand man, Patrick Bertron have maintained the restaurants three Michelin Stars, now continuously held for 18 years.
Since Bernard's death, Patrick Bertron and the restaurants Head Sommelier, Eric Goettelmann have collaborated with Jean Battault, owner of liqueur house Gabriel Boudier, to create a range of liqueurs and 'crèmes' with flavours to appeal to chefs and mixologists alike, this example being strawberry and tasmanian pepper flavoured.

Avaliação e degustação
Experimentado em 19/11/2012
Aparência:
Clear, bronze red with copper orange tinges.
Aroma:
Basil and cracked white pepper with rich mulled wine notes with ripe strawberries.
Sabor:
Rich, complex palate with strawberry jam, ripe yellow fruit and cracked black pepper.
Aftertaste:
Dry finish with fruit cake and marzipan emerging.