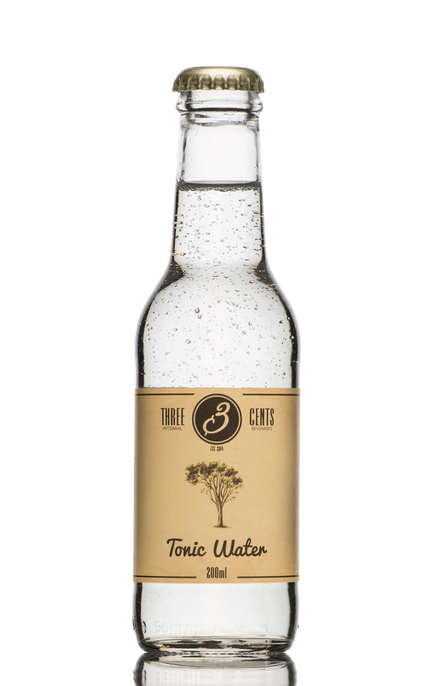 Produzido por:

Greece
Three Cents Tonic Water is made with spring water and natural quinine. Ingredients: water, sugar, carbon dioxide, acid: citric acid, flavoring: quinine, natural flavours.
Avaliação e degustação
Experimentado em 04/12/2015
Aparência:
Crystal clear with plentiful consistent stream of rising bubbles.
Aroma:
Minerally (pavement after rain) quinine.
Sabor:
Superbly clean with bitter quinine perfectly balanced by faint sweetness.
Aftertaste:
Clean, cleansing dry finish without the lingering artificial notes found in some lesser tonic waters.
No geral:
Dry and superbly clean with good quinine notes and invigorating carbonation.