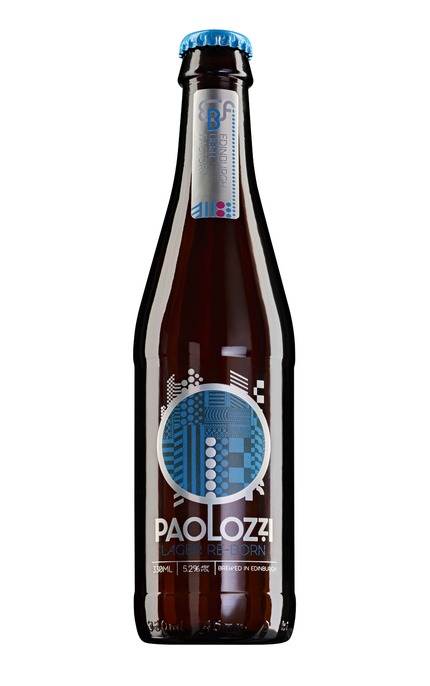 Produzido por:

United Kingdom
A Munich helles style lager brewed with 100% barley malt, 'munichised' water and lagered (cold conditioned) for 5-6 weeks following fermentation. Bottled without pasteurisation.
Launched October 2015, Paolozzi was the first release from the Edinburgh Beer Factory. It named after Edinburgh-born inventor of Pop Art, Eduardo Paolozzi and his artwork, 'Illumination and the Eye' graces the bottle's label. A charitable donation goes to the Paolozzi Foundation for every pint and bottle sold.
Avaliação e degustação
Experimentado em 03/03/2017
Aparência:
(sample bottle BBE Oct/17) Clear, coppery golden amber with thin but retentive off-white head.
Aroma:
White bread and light citrusy hops.
Sabor:
Light to medium-bodied with a creamy mouthfeel and attractive nutty bready and citrus notes.
Aftertaste:
Cleansing finish with crusty white bread and very subtle lemon zest.
No geral:
The "lager re-born" statement on the label is perhaps a tad overstated, but Paolozzi is clean and easy drinking with attractive nutty bready maltiness, creamy mouthfeel and very light hops. This beer's label is also rather slick and helps it standout.