The Matos family moved from Portugal to operate their sugar cane estate in Brazil's Minas Gerais region in 1891 and soon after started making Zeca de Matos Cachaça. Zeca cachaça remains 100% owned by the Matos family and is distilled and matured on their estate.
Marcos Matos Figueiredo, the 4th generation owner of the estate, resides in London and in May 2016 launched his family's cachaça in the UK.
Avaliação e degustação
Experimentado em 02/06/2016
Aparência:
(sample bottle from sugar cane harvested in 2013) Crystal clear.
Aroma:
Pungent, brown sugar, cut grass, pastry and icing sugar.
Sabor:
Unprocessed brown sugar with accompanying faint sweetness, cut grass and green apple skin with white pepper spice.
Aftertaste:
Lingering brown sugar with lingering peppery spice. Faint cherry tomato notes.
No geral:
Full-flavoured and fruitier than some cachaças with attractive grassy and green apple notes, a rustic character and enlivening white pepper spice.
Product Information
Barcode UPC: 0 701233 646521
Bottle Size: 700 ml
Closure: Synthetic stopper

Cachaça cocktail recipes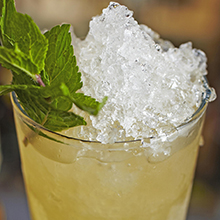 View 87 Cachaça recipes on Difford's Guide