Envelhecimento: 1 years 2 months
Produzido por:

Mexico
Patrón's Roca range is distinguished by being produced in small batches exclusively using a Tahona stone crushers along with agave fibres in the open top pine wood fermentation vats. After distillation, Roca Patrón Añejo is aged for fourteen months exclusively in American oak bourbon barrels.
Avaliação e degustação
Experimentado em 17/01/2018
Aparência:
Clear golden amber.
Aroma:
Buttery vanilla oak, vegetable agave, black tea tannins and delicate spice.
Sabor:
Toasty oak and black tea-like tannins balance sweet caramel and vegetable notes with delicate spice – ginger.
Aftertaste:
Charcoal and citrus influence the toasty oak finish.
No geral:
Agave presents itself with earthy vegetable notes and charcoal in this complex tequila.
Product Information
Bottle Size: 750 ml
Closure: Natural cork stopper

Wood maturation
Type of wood used for main maturation: American Ex. Bourbon
Type of vessel used for main maturation: American Standard Barrel (ASB) 180 - 200 Ltrs

Mais sobre Roca Patron Anejo
Tequila classifications, categories & classes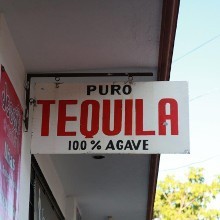 There are two main classifications of tequila, 'Mixto' and '100% Agave'. These two categories of tequila are further categorised according to whether or