Nusa Caña Spiced Island Rum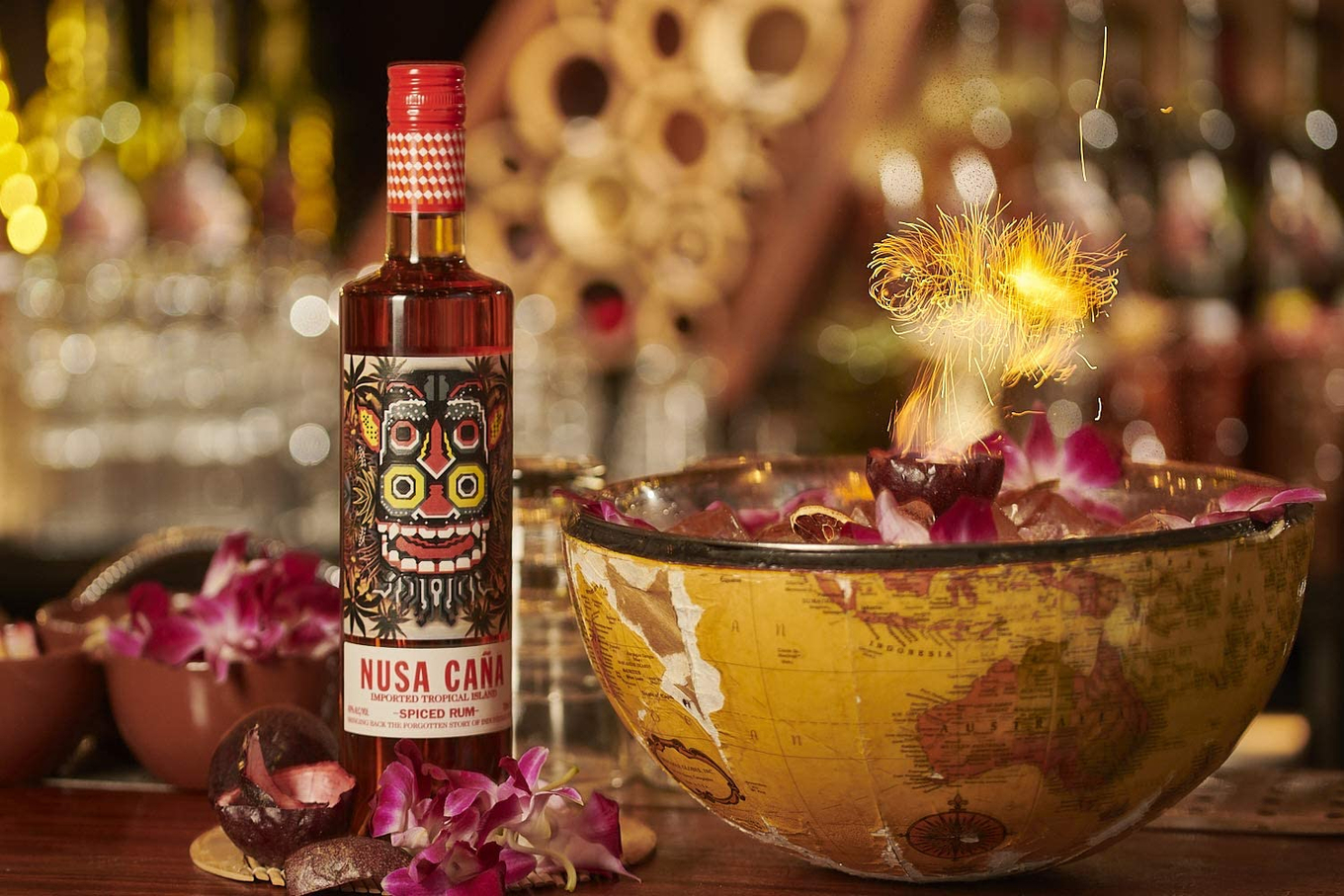 Envelhecimento: Sem declaração de idade
Produzido por:

Netherlands

Nusa Caña Spiced Island Rum draws on Indonesia's spice heritage by using nutmeg and clove among its six botanical flavours with ginger, coffee, cacao and pineapple.
Avaliação e degustação
Experimentado em 10/01/2022
Aparência:
Clear, deep burnished copper-amber.
Aroma:
Rum, pineapple and raisin with subtle coffee, cacao and lime.
Sabor:
Rum-laced ripe fresh pineapple and dried pineapple with distinct coffee and cacao over warning cinnamon, ginger and pepper spice.
Aftertaste:
Pineapple notes continue through the lingering warming spicy finish.
No geral:
Pleasing dried pineapple notes characterise this full-strength spiced rum with distinctive coffee and cacao. Well-balanced flavours and just enough sweetness.
Difford's Guide Certification

Product Information
Barcode UPC: 07935850803371
Bottle Size: 700 ml
Closure: Screw / Stelvin cap
COLA id: 20105001000132

Composition
Sugar content 25g/litre
Energy: 231Kcal/100ml
C02 injected? No
Allergens and Additives
Contains Sugar (or other sweetener)
Contains Caramel colour E150

Mais sobre Nusa Caña Spiced Island Rum