Product of:

Mexico
Launched in 1989, this 100 per cent agave reposado is aged for eight months in recharged American white oak casks previously used to age bourbon whiskey. Don Julio Reposado is presented in a squat bottle sealed with a stopper made from native Mexican Chechen wood.
Review and Tasting
Sampled on 19/11/2011
Appearance:
Clear, pale straw colour.
Aroma:
Almondy coconut and white chocolate with subtle spice and vegetal aromas.
Taste:
Very slightly sweet, biscuity, vanilla and nuts with pear, apple, cinnamon, white chocolate and butterscotch.
Aftertaste:
Long, white pepper spiced finish with lingering biscuity pastry.
Product Information
Barcode UPC: 7 506064 3000177
Bottle Size: 700 ml
Closure: Natural cork stopper

More about Don Julio Reposado
Tequila classifications, categories & classes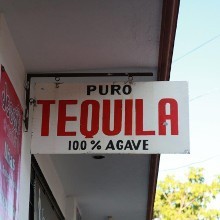 There are two main classifications of tequila, 'Mixto' and '100% Agave'. These two categories of tequila are further categorised according to whether or