Product of:

Mexico
First released in 1996, this extra añejo was launched 10 years before the category was created and so seemingly takes pride in not actually proclaiming to be an extra añejo on the bottle. Real is blended from tequila aged between 3-5 years.
Unlike all other aged tequilas in the Don Julio range, Real is blended from tequila aged in both American ex-whiskey casks and unusually also casks previously used to age Crown Royal Canadian whisky.

It is presented in a decanter-style bottle with three silvered agave plants clutching at its sides. This rather flashy bottle is topped with a piña-shaped silvered cork stopper.

Review and Tasting
Sampled on 19/11/2011
Appearance:
Clear, pale golden.
Aroma:
Vanilla rich, stewed/dried fruit, salty nose with faint rum & raison ice-cream, fresh dill and cigar tobacco.
Taste:
Wonderfully complex with aged rum notes masking some of the agave character and a subtle dry oaky topping.
Aftertaste:
Long, majestic finish with lingering agave and spicy oak.
Product Information
Closure: Natural cork stopper

More about Don Julio Real
Tequila classifications, categories & classes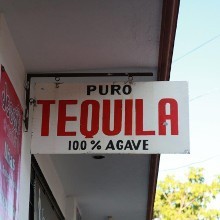 There are two main classifications of tequila, 'Mixto' and '100% Agave'. These two categories of tequila are further categorised according to whether or