Antiguo de Herradura Reposado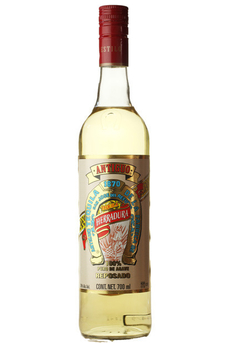 Product of:

Mexico
'Antiguo', literally 'antique' in Spanish is a 100% agave reposado tequila. Developed in 1924, it was originally reserved for friends and family of the hacienda but was launched to the public in 1995 to celebrate Herradura's 125th anniversary.

Antiguo de Herradura Reposado is aged four months in refill American casks. Its milder flavour and lighter colour is achieved by carbon filtration.

Review and Tasting
Sampled before 1st May 2011
Appearance:
Light straw colour.
Aroma:
Baked agave nose with cedar/sandal wood vanilla and cinnamon notes. Whiff of green bell pepper.
Taste:
More bell pepper notes emerge of the woody, spicy palate with forceful black pepper throughout.
Aftertaste:
Delightful, spicy finish.
Product Information
Closure: Screw / Stelvin cap

More about Antiguo de Herradura Reposado
Tequila classifications, categories & classes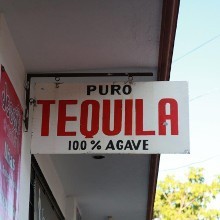 There are two main classifications of tequila, 'Mixto' and '100% Agave'. These two categories of tequila are further categorised according to whether or