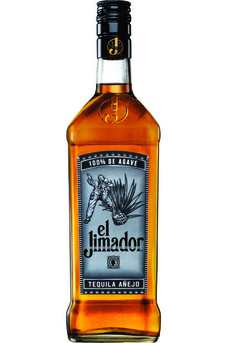 Product of:

Mexico
Named after the term for the skilled men who harvest agave, El Jimador was introduced as a sister brand to Herradura in 1994. This 100% agave añejo is aged 12 months in ex-Jack Daniel's whiskey casks. Unlike the blanco and reposado El Jimador tequilas, this añejo has always remained a 100% agave.
Review and Tasting
Sampled on 17/04/2013
Appearance:
Clear, deep coppery amber.
Aroma:
Pungent baked agave, toasty cedar wood and honey.
Taste:
Slightly sweet buttery caramel, dry oak and brazil nut with black pepper spice.
Aftertaste:
Creamy finish with lingering spice.
Product Information
Barcode UPC: 7 501145 000281
Bottle Size: 700 ml
Closure: Screw / Stelvin cap

More about El Jimador Añejo
Tequila classifications, categories & classes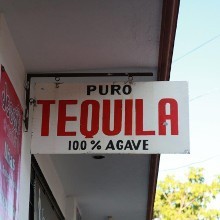 There are two main classifications of tequila, 'Mixto' and '100% Agave'. These two categories of tequila are further categorised according to whether or