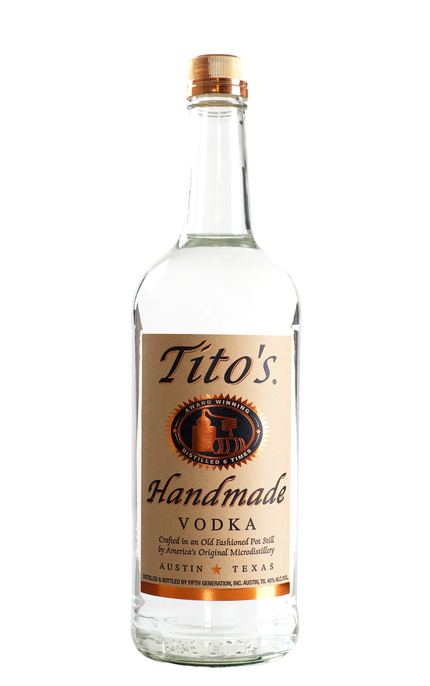 Buy direct from
The Whisky Exchange
Bottle size: 70cl

Product of:

United States
This vodka's marketing story revolves around a Texan called Burt Butler Beverage II, who goes by the nickname 'Tito' and is a geologist by trade. He created this very successful vodka which is made from corn and distilled using a pot still before being filtered through activated carbon.
In September 2014 lawsuits were issued against Tito's owner, Fifth Generation Inc., over its claim that the vodka is "Handmade".

Tito's far from understated label not only claims the vodka is handmade, but also has the reassuring statement, "No sugar or gelatine added".
Review and Tasting
Sampled on 10/06/2014
Appearance:
Crystal clear
Aroma:
Clean, white pepper spirity spice with faint but discernible grilled sweet-corn.
Taste:
Slightly sweet with creamy mouthfeel and cracked black pepper spice. Clean minerality with grain character evident and a faint hint of tinned sweet corn.
Aftertaste:
Slightly hot black pepper finish with faint lingering brazil nuts.
Buy direct from
The Whisky Exchange
Bottle size: 70cl

Product Information
Barcode UPC: 6 19947 00004 4
Bottle Size: 700 ml
Closure: Screw / Stelvin cap

Barcode UPC: 6 19947 00011 2
Bottle Size: 700 ml